R. Kelly's video closet
TONY celebrates the embattled soul star's greatest---and strangest---visual victories.
By Corban Goble Mon Jun 27 2011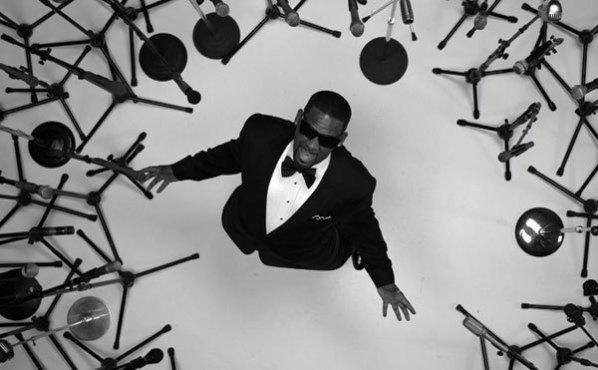 R. Kelly Photograph: Jeremy Rall
It's become fashionable among music pundits to call an oddball pop artist like R. Kelly "brilliant" and "genius," terms of praise soaked in mocking irony. But to judge the Chicago R&B superstar in that manner is both too easy and unfair. Kelly is indeed the author of a number of goofy, hypersexual songs ripe for parody—"Sex Planet," "Be My #2," "I Like the Crotch on You," "Half on a Baby"...need we continue?—and has also constructed one of music's most bizarre personal lives. Yet there's no denying his knack for indelible hooks or unshakable commitment to his ideas, no matter how outlandish. In his latest video, "Radio Message" (from last year's throwback LP, Love Letter), a heartsick Kels phones a radio station and unfurls a song meant for the ears of his ex—who just happens to be listening in a car across town. (If Kels called Hot 97 weekly to do this, we could delete our iTunes folders.) The clip is a jewel among a singular visual oeuvre; though it's free of the outright ribaldry for which Kelly has been often caricatured, it's undeniably fun all the same. As a tribute to this week's gig in Jersey, here are five top R. Kelly videos—and remember, there are no wrong choices, only dozens of correct combinations.
"I Believe I Can Fly" (1996)
Though Kelly recorded this song for the '90s pop-culture orgasm that is the 1996 film Space Jam—in which Michael Jordan teamed up with various Looney Tunes characters and an uncredited Bill Murray to hoop against a squad that featured cartoon alien-mutant versions of Charles Barkley and Patrick Ewing—the video is one of the more sober clips in the Kelly archives, and strikingly bereft of sexual overtones, save for a couple scenes of Bugs and a female rabbit snuggling. Kelly still manages to conduct a choir joyously and wear a zebra-print coat and pants—though mysteriously never at the same time.
"Trapped in the Closet" (2005)
Surely the most famous video in the Kelly canon, this infidelity opus in 22 chapters caroms into increasingly bizarre corners. The early portion spells out a relatively tight cuckolding drama; its accompanying edit, "Trapped in the Closet Chapters 1--5," is a highly listenable song that got plenty of burn on the radio. The honeymoon doesn't last: "Trapped in the Closet" quickly tumbles into to the narrative's bat-shit back end, which involves more cheating, a midget, a nonsensical revenge plot, widespread HIV contamination (referred to as "the package," for some reason) among the pimping ranks, and Michael K. Williams. It remains the pinnacle of weird for a decade of music videos; no one else even came close. Perhaps they heeded the word of Williams's most famous television character, Omar: "If you come at the king, you best not miss!"
"Ignition (Remix)" (2003)
Dave Chappelle's "Piss on You (Remix)" had some fun with Kelly's notorious sex-tape trial, and perhaps the parody is the more recognizable piece of pop culture. But Kelly's original is a good representation of his more-moderate output, including partying-excess--centric clips like "Fiesta" and "I'm a Flirt." Among this oeuvre, "Ignition (Remix)" remains a highly notable digest.
"Same Girl" (2007)
The central conceit of "Same Girl" is simple: Kelly and Usher have been macking independently, and unfortunately, the target of their passions might well be the same girl. Ush: "Does she got a kid?" Kels: "Yep." Ush: "Love some Waffle House?" Kels: "Yep." Ush: "Do she got a beauty mark on the left side of her mouth?" Kels: "Man!" Though the song, as scripted, suggests that the girl is double-timing, the video offers a delightful twist ending worthy of Hitchcock—or at least Shyamalan. (Spoiler alert: Twins!)
"Real Talk" (2007)
"I've decided to do this shit, 'Real Talk,' on YouTube because I think it's a great song even though there's a lot of profanity in it," Kelly proclaims at the onset of this video, continuing: "But the profanity represents just how real shit gets when you're arguing with your girl." And although that's quite the way to set the tone for a video, it's arguably the most boring part; Kels' aggravated conversation with his girl—punctuated, of course, with the phrase real talk, to make sure everyone knows just how real it's getting, is one of the best things on YouTube. As the title indicates, stuff gets really, really real as "Real Talk" surges into its climax.
Buy music by R. Kelly on iTunes