Review: Dan Deacon
By Hank Shteamer Thu Mar 26 2009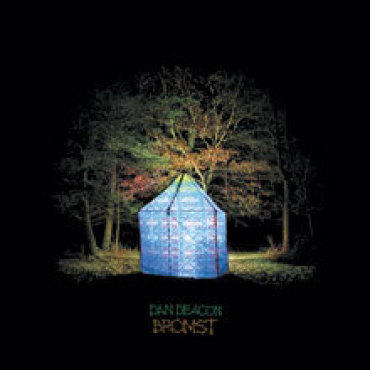 Time Out Ratings :
<strong>Rating: </strong>4/5
When Dan Deacon conceived last year's Baltimore Round Robin tour—a two-day variety show featuring a bevy of his hometown indie cohorts—he split up the musicians into three categories. Moody or reflective acts performed on Eyes Night, while the next evening's Feet Night featured their more animated counterparts; another group of musicians, sprinkled throughout, was simply tagged Weird. Deacon offers no such convenient guide to the shifting moods of his latest disc, the lengthy, intermittently enthralling Bromst, which moves at will from the sprightly to the oblique.
The record's most memorable tracks would function equally well on both Eyes and Feet Nights. "Build Voice," constructed around cascading player-piano runs, is a gorgeously dreamy anthem that rivals Animal Collective's knack for avant--Beach Boys grandeur. Likewise, "Snookered" uses a folksy pop hook as a blastoff point for an eight-minute journey into ecstatic, synth-fueled electronica. Less successful are pieces that seem to favor either Deacon's intellectual or party-starting impulses, such as the Steve Reich--esque loop collage "Wet Wings" or the chipmunk-voice dance tune "Woof Woof." There will probably always be something of the goofball in Deacon, but Bromst finds him edging toward a kind of transcendental party music, as heady as it is infectious. Here's hoping that his future releases hold off on committing to either pole.
Dan Deacon plays Danbro Studios Warehouse May 15 and Bowery Ballroom May 16.