Review: Ghostface Killah
By Jesse Serwer Wed Sep 30 2009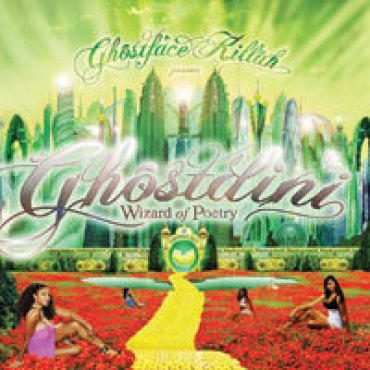 Time Out Ratings :
<strong>Rating: </strong>4/5
Praise for Ghostface Killah most often centers on his vivid, stream-of-consciousness crime narratives. Yet his status as the Wu-Tang Clan's most enduring alumnus is probably more attributable to his love songs, often equally rich in their attention to obscure detail. From his countless cameos on R&B remixes (Beyonc's "Summertime," Mary J. Blige's "Your Child") to his own occasional radio hits (2006's Ne-Yo--aided "Back Like That"), Tony Starks has long been hip-hop's most unlikely Prince Charming.
Ghostdini: Wizard of Poetry in Emerald City squarely focuses on this aspect of the rapper's oeuvre. Whereas a typical Ghostface album might include one or two songs as charming as "Baby," an ode to a pregnant partner that costars crooner Raheem DeVaughn, Ghostdini revolves around such collaborations: John Legend, Lloyd and Estelle are among the supporting cast. But while Ghostface might be rapping to the ladies on Wizard of Poetry, he's not always rapping for them. "Stapleton Sex" is a cartoonishly crass shopping list of carnal demands; "Guest House" is a typical Ghostface whodunit, except it's a woman, not money, that's stolen (fellow rap lover-boy Fabolous plays the "cable guy" she's sneaking around with). These tracks aren't off-message; they just represent different shades of Ghost's risqu approach to what he has called his "R&B album." Ultimately, Ghostdini is unique among efforts by rappers to reach into such territory: It's in no way soft.
Ghostface Killah plays B.B. King Blues Club & Grill Nov 11.
Buy Ghostdini: Wizard of Poetry in Emerald City on iTunes
Ghostdini: Wizard of Poetry in Emerald City (Def Jam)