Search & Restore
An ambitious local scenester spreads the jazz gospel.
By Hank Shteamer Mon Nov 22 2010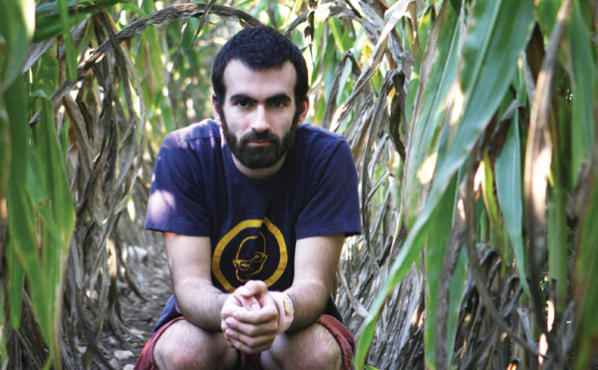 Search & Restore Photograph: Anastasia Caras
If the Brooklyn indie-rock community has taught us anything, it's that every music scene needs a visionary. Pitchfork may have spread the gospel, but it was Todd P who rallied the young and hip behind future stars such as Dirty Projectors, and Matt and Kim. Over the past couple of years, it's become increasingly clear that NYC jazz may have found its own tastemaking pied piper in Adam Schatz, the motormouthed 23-year-old "community organizer" behind Search & Restore, a nonprofit (cofounded with James Donahue) dedicated to the promulgation of honest-to-God new jazz. A performer himself in the campy Lost tribute Previously on Lost, as well as edgy modern-fusion units like Blast Off!, Schatz aims to reverse the genre's widely held past-over-present bias and its privileging of stuffy, unaffordable concert environments over accessible, inviting gigs.
"Jazz has been most publicly discussed as being historical—having such an emphasis on the history and the intellect of the music that it turns people off and disguises it as being a high art," Schatz asserted recently, between bites at Williamsburg taqueria La Superior. "But no one talks about rock music that way. They talk about new music being created now and how exciting it is."
Above and beyond touting contemporary jazz that excites him—the high-tech future-funk crew Kneebody, say—Schatz is intent on uniting these artists with sympathetic audiences, a project he began at a 2007 Knitting Factory series and has expanded in the years since. Among Search & Restore's most attention-grabbing projects has been the Undead Jazz Festival, a Schatz coproduction that took place this past June. Spread over three closely situated West Village venues and featuring up-and-coming acts alongside established ones, the fest was a true forum of discovery.
Schatz hopes to take that mission viral in the future, filming and posting online a series of more than 200 jazz concerts with funds raised from an ongoing Kickstarter drive. (As of press time, Search & Restore had raised nearly $19,000 of its $75,000 target.) A Monday 29 concert at (Le) Poisson Rouge—featuring a continuous, relay-race-style series of duo improvisations—also benefits the endeavor.
Like any effective proselytizer, Schatz offers concrete examples of Search & Restore's mission at work. "There was one kid, a high-schooler, who saw an ad for [the Undead Jazz Festival] at a Mexican place, and he had 30 bucks, so he came," says Schatz. "And he came up to me and he was like, 'This is the most amazing shit I've ever heard, and I had no idea it existed.' I couldn't have asked for a more clear validation of everything I believe in. It was a young person! Excited about this music! It blew my mind."
What the artists are saying
"Search & Restore is providing a lightning rod which is significantly helping create a throwback feeling of togetherness in the community."
—Ralph Alessi, trumpeter
"I see them as connecting many dots of a new musical movement in NYC that may or may not be jazz but is definitely branching out from it."
—Jason Lindner, pianist
"He is a musician that cares about this music, and I have complete trust that he can and will change the landscape of this music in terms of reaching larger and younger audiences."
—Dan Weiss, drummer
"Adam is attempting to create opportunities for music he loves and respects, where musicians can get paid and young audiences will feel at home."
—Steven Bernstein, trumpeter
"These guys are entrenched in the day-to-day scene, bringing the music to unconventional venues for realistic and fair cover charges."
—Mark Guiliana, drummer
"It has always astounded me that American jazz music is so much more appreciated overseas. However, with the progress and power of S&R, [people are] recognizing how strong the musicianship is right here at home."
—Andrew D'Angelo, saxophonist

Search & Restore hosts A Night of Round Robin Improvised Duets at (Le) Poisson Rouge Mon 29.
Share your thoughts