Slavic Soul Party!
By Time Out editors Thu Apr 12 2007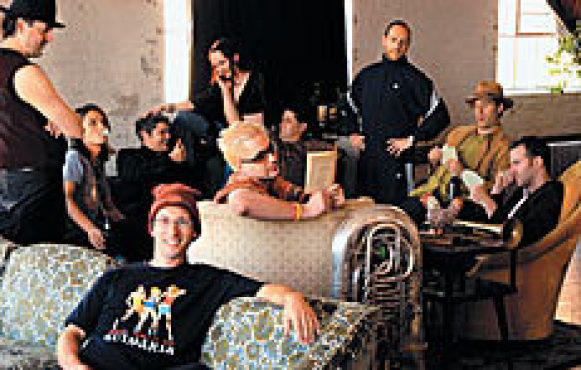 Photograph: courtesy Slavic Soul Party!
Of all the NYC dance bands that draw on Eastern European music, Slavic Soul Party! is the coolest. For one thing, the group's second-most-prominent reference is Big Easy funk, which adds a welcome laid-back quality to Balkan-brass frenetics; the occasional break from odd time signatures and speedy tempos makes the style easier for Westerners to groove on. Yet SSP! isn't preoccupied with rebelling against the Old World. While Gogol Bordello and Balkan Beat Box seem obsessed with bastardizing traditional music via contemporary influences, SSP! is actually more adventurous without forcing the issue.
On its new album, Teknochek Collision (Barbs), SSP! jumps from traditional songs to contemporary covers and originals, connecting the dots of a number of folk schools with surprising finesse. The thrilling title track's Afro-Caribbean hop melds pleasantly with Gypsy-style horn solos, while accordion wizardry (a rare feature for a brass band) decorates a funked-up take on the Romany anthem "Djelem Djelem." The band even manages to sneak an oompah feel into its tuba-heavy version of Allen Toussaint's "Occapella." Though all of these elements blend beautifully on the album, SSP! shines brighter as a live band. Its members seem acutely aware of the common principle that unites the traditions they borrow from: Music ought to move you. — Cristina Black
Barbs ; Sat 14