Ten musical acts to watch in 2014
2014 promises to be a truly scorching year for new music. Here's what to look out for.
By Time Out contributors Fri Jan 17 2014

Are you ready? We mean really ready? Now that we've recapped the bygone year in music, we've selected the best new bands, singers and full-on phenoms set to leave tire tracks all over 2014. Choose from fiery buzz bands, slinky singer-songwriters and a pioneering jazz trumpeter. (And yes, Perfect Pussy gets a showing.) And although we're not promising that the next Chvrches, Haim or Chance the Rapper is among this crop, who knows?

RECOMMENDED: Full list of New York's best
Ambrose Akinmusire
The sharp young trumpeter, bandleader and composer behind one of 2011's finest jazz albums, When the Heart Emerges Glistening, Ambrose Akinmusire finally issues its eagerly awaited Blue Note follow-up, the imagined savior is easier to paint, on Mar 11. The wait was worth it: Akinmusire shows off his most prodigious moves on the new disc, sweetening his taut quintet with guitar, string quartet and three singers. Jazz Standard; Mar 13–16.—Steve Smith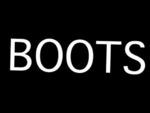 Boots
At a time when pretty much everything is public knowledge, mystery has great appeal—as evidenced by Boots, the producer, singer and songwriter whose shadowy presence looms behind most of Beyoncé's latest disc. A good deal of online scurrying and speculation revealed that Boots man Jordy Asher got his start in bands like Blonds and Stonefox before signing with Roc Nation, where his blog page reads simply: "BOOTS was born in the mouth of an 808." No shows announced as of yet, but for a taste of things to come, get an earful of "Haunted" on Soundcloud.—Sophie Harris
Ex Hex
Though we were bummed to learn of indie supergroup Wild Flag's split, we're stoked for guitarist Mary Timony's new effort: She's joined forces with fellow D.C. musicians Laura Harris and Betsy Wright in a power-pop trio named for one of Timony's solo albums. Self-described as "what your older brother's friends listened to," the trio will put out an album on Merge sometime this year; meanwhile, see what the fuss is about at two dates in the spring. Glasslands Gallery; Mar 20. Mercury Lounge; Mar 21.—Amy Plitt
FKA Twigs
To say that FKA Twigs made waves with her video for "Water Me" is a bit cheesy, but we can't resist. The London singer-songwriter garnered as much attention for her clips—gorgeous, challenging and at times outright disturbing—as for her pragmatically named EP2, released on influential London imprint Young Turks in September of last year. Her debut LP is expected to surface this year, and we can't wait to hear what this dynamic young artist has in store.—Kristen Zwicker
Future Islands
Why do we like them? Because vocalist Samuel T. Herring combines the poise and command of a Shakespearean actor with the onstage agility of an Olympic gymnast, and because the trio as  a whole—releasing its 4AD debut, Singles, on March 25—wrings improbable drama out of low- tech synth-pop simplicity. Bowery Ballroom; Feb 6. Webster Hall; Apr 30.—Hank Shteamer
Kelela
Kelela seemed to come out of nowhere when she joined Solange on tour just over a year ago. Since then, she's appeared at CMJ, been featured on Solange's Saint Heron compilation and released Cut 4 Me, a stark mixtape on she layers her soulful vocals over futuristic electronic beats. She's now working on her full-length debut, and if her current output of new-wave R&B is any indication, she's ready for the spotlight.—Marley Lynch
Perfect Pussy
Seemingly from out of nowhere—and actually from out of Syracuse, NY—this racily named post-punk quartet stormed Brooklyn nightspots and indie-rock media with the speed and force of an oncoming locomotive. No surprise: the band packs a tuneful punch on its four-song demo cassette, I have lost all desire for feeling, topped by elliptical poetry from fierce frontwoman Meredith Graves. Newly signed to Captured Tracks, the band is set to deliver Say Yes to Love on Mar 18. Rough Trade; Feb 12.—Steve Smith
Psalm Zero
This duo's forthcoming debut, The Drain (out Mar 8 on Profound Lore), combines the most compelling elements of its members' solo projects—the ritualistic intensity of Charlie Looker's now-defunct Extra Life and the enthralling six-string lattice of Andrew Hock's Castevet—with the primitive bludgeon of vintage industrial metal. The Acheron; Feb 9.—Hank Shteamer
Titus Andronicus
The Jersey punks, who explored Civil War history on their 2010 LP, The Monitor, have similarly ambitious conceptual plans for their fourth album: According to frontman Patrick Stickles, the collection will be a 30-track, guitar-driven rock opera that traverses manic depression, Friedrich Nietzsche, romance and a sci-fi storyline about an ancient race of superhumans. Expect local dates to be announced once that epic drops.—Andrew Frisicano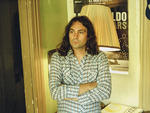 The War on Drugs
"Red Eyes," the latest road-trip-worthy, shaggy-haired and synthy single from Adam Granduciel's consistently great Philly project, signals that more good vibes surely await on its third LP, Lost  in the Dream (out March 18 via Secretly Canadian). Bowery Ballroom; Mar 20. Music Hall of Williamsburg; Mar 21.—Tim Lowery
---
You might also like
---
Read more music features
Are you ready to party?! EDM kings Skrillex and Diplo are. And they have their sights set on NYC.
The Time Out North America music staff united and voted on the best songs of 2014, from Sia to Tay Tay
The Time Out North America music staff united and voted on the best albums of 2014, from FKA to Schoolboy Q
See more in Music