The 25 must-see NYC summer jazz shows
The season heats up with these crucial live engagements.
By Hank Shteamer and Steve Smith Wed Jun 1 2011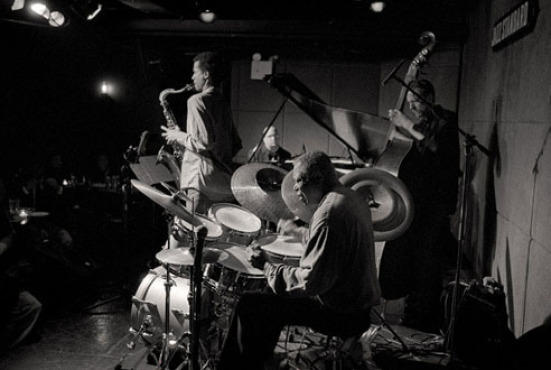 Billy Hart Quartet
June 1--5 Lee Konitz, Bill Frisell, Gary Peacock and Joey Baron
Ageless alto-sax icon Lee Konitz helps to launch the impressive Blue Note Jazz Festival in an intimate quartet with three of his most flexible and persuasive colleagues. (And catch Konitz with pianist Dan Tepfer at 92Y Tribeca June 22). Blue Note. 8, 10:30pm; at tables $35 plus $5 minimum; at bar $20.
June 2 Tony Malaby
He's hung with half the city's most important bandleaders and led a clutch of combos himself; stands to reason that saxophonist, composer and all-around MVP Tony Malaby will have plenty to say in this uncommon yet enticing unaccompanied gig. The Stone. 8pm, $10.

June 7--12 Billy Hart Quartet
Elusive saxophonist Mark Turner, engaging pianist Ethan Iverson and earthy bassist Ben Street help to ignite drummer Billy Hart's fiery conceptions. Village Vanguard. 9, 11pm; $25 plus one-drink minimum.
June 8 Peter Brtzmann - A Lifetime of Achievement
Fresh off his 70th birthday, German free-jazz titan Peter Brtzmann takes the stage in three very different but equally intriguing configurations during this Vision Festival presentation. Abrons Arts Center. 7pm; $30, seniors and students $20.

June 9 Evan Parker and Matthew Shipp
Two of the most advanced thinkers on the international improv scene match wits on the Vision Festival stage. Abrons Arts Center. 11:30pm; $30, seniors and students $20.