The best cabaret of 2011
Barb Jungr, Bettye LaVette and Our Hit Parade kept song fanciers happy this year.
By Adam Feldman Sun Dec 11 2011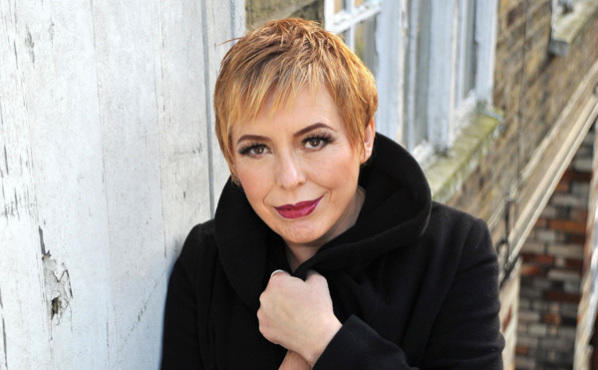 Barb Jungr Photograph: Steve Ullathorne
1 Barb Jungr: Man in the Long Black Coat at Metropolitan Room, October
The extraordinary English singer didn't just cover Bob Dylan's songs; she uncovered and discovered them with exuberant musical insight.
2 Bettye LaVette at Caf Carlyle, May--June
In a riveting two-hour set, LaVette let her soul voice soar like a phoenix shaking its ash.
3 Dina Martina: Moribund at Laurie Beechman Theatre, September--October
The hilarious Seattle drag star, a wizard of pure showbiz id, finally gave New York a real run.
4 Nellie McKay: I Want to Live at Feinstein's, March--April
The expertly pert and off-kilter performer upended the Regency with a madcap riff on a 1950s prison flick.
5 Bridget Everett at Joe's Pub, yearlong
The daredevil mama bear of alt cabaret touched audiences in all kinds of uncomfortable places.
6 Christine Ebersole at Caf Carlyle, January
The omnitalented Broadway star's musical champagne had a cumulative kick to go along with the bubbles.
7 The Meeting* with Justin Sayre at the Duplex, yearlong
Fairy godfather Justin Sayre was full of pith and vinegar at this witty neoretro gay variety show.
8 Natalie Joy Johnson: Relentless at Joe's Pub; February, April
A musical-theater second banana slipped out of her peel in a raunchy, revelatory star turn.
9 Maude Maggart: Everybody's Doin' It at the Oak Room, February--March
The sultry chanteuse once again set hearts pounding with a lovely new set of old standards.
10 Our Hit Parade at Joe's Pub, yearlong
Three years old and still running wild, this monthly institution remained New York's preeminent alt-cab showcase.
Piano bar performer of the year: Brian Nash
The crackerjack pianist and singer makes every Wednesday, Friday and Sunday night a key party at the Duplex.