The best NYC concerts and music festivals in August
Arcade Fire, St. Vincent, Eminem and Rihanna highlight our recommended NYC concerts this month
By Time Out Music, edited by Hank Shteamer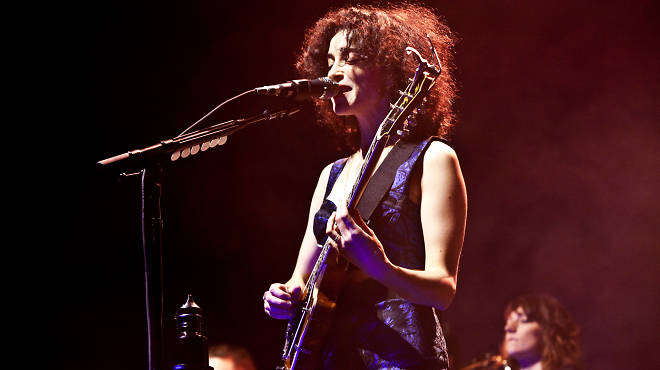 St. Vincent Photograph: Krista Schlueter
---
'Scuse us, what year is it, again? Though both Nine Inch Nails and Soundgarden have comeback albums to promote—the impressive Hesitation Marks and the disappointing King Animal, respectively—you know you're going to hear plenty from these alt-rock icons' signature discs, NIN's The Downward Spiral and Chris Cornell & Co.'s Superunknown, which dropped on the very same day in March of '94. Replacing recently disbanded hip-hop provocateurs Death Grips in the opening slot are esteemed local dronesmith Daniel Lopatin, a.k.a. Oneohtrix Point Never (Aug 1 at Jones Beach) and mathcore visionaries the Dillinger Escape Plan (Aug 2 at PNC Bank Arts Center).
John Legend—who will forever have a place in our hearts for his performance in a bat mitzvah scene on Curb Your Enthusiasm—gives vintage soul a respectful tweak. We're tearing up just thinking about the inevitable encore performance of the gorgeousness that is "All of Me."
Aum Fidelity, the homegrown label that helped put '90s-era NYC free jazz on the map, has continued that mission right up to the present day, and it shows no signs of flagging. At tonight's gig, Aum old-schoolers William Parker and Matthew Shipp—who appeared together on the imprint's first release, the 1997 David S. Ware set Wisdom of Uncertainty—each celebrate a new disc by a current project. Shipp opens the evening in duo with saxist Darius Jones (heard on Cosmic Lieder: The Darkseid Recital), while Parker headlines with Farmers by Nature, a collective trio with pianist Craig Taborn and drummer Gerald Cleaver (heard on Love and Ghosts). A night of searching, impassioned improv is pretty much guaranteed.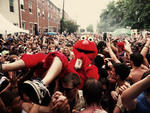 Wesley Pentz, the 35-year-old, Mississippi-born producer known to the world as Diplo, is everywhere, working with mega-huge pop stars (Beyoncé, Usher), while promoting various dance music strains—kuduro, dubstep, the Internet-crushing Harlem Shake—through his Mad Decent label. This week, the imprint's Block Party tour comes to town, bringing with it a lineup of young zeitgeist-tapping talent, including bass-heavy Chicago twosome Flosstradamus and sax-meets-electronica outfit Big Gigantic.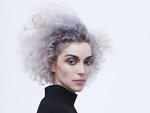 The year isn't half over, but it already looks like 2014 belongs to St. Vincent, née Annie Clark: Fresh off a tour with David Byrne, she immediately churned out her new, self-titled record. The album contains the kind of self-confident musings that have made St. Vincent the reigning queen of indie rock, including the gem "Oh what an ordinary day / Take out the garbage, masturbate" on the single "Birth in Reverse."
The Atlanta band revels in the kind of AM-radio stardust that defined the Eisenhower and Kennedy administrations. Equally relevant, though, are the frayed-nerve delivery and woozy demeanor of frontman Chris Lopez. His quaking yowl, along with Justin Hughes's reverb-drenched guitars, ingeniously pervert the hot rave-ups and deliciously shimmering ballads of a bygone era. No stylized tribute, the end product—on display at both Glasslands and Le Poisson Rouge this week—amounts to a punk-schooled reinvention of murky swamp boogie, feral garage stomp and slow-dance–ready melodrama. On Aug 9, the Teens play with Bird of Youth; Aug 10 the group performs with Will Sheff and Ricer.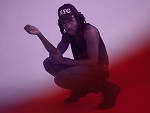 Cupid Deluxe, Devonté Hynes's second record as Blood Orange, is a complex, swirling affair—packed with R&B, pop, blues and even jazz, it's an upbeat ode to dance one moment and a soul-searching dirge the next. Formerly the man behind Lightspeed Champion, Hynes knows his way around a switchboard, producing unexpected, robust combinations of sounds. At SummerStage, he's sure to lean on the more sexual numbers, sending the masses into the humid August night soaked in sweat.
Rihanna guested last year on Eminem's tune, "The Monster," the duo's fourth blockbuster collaboration. This tour was the next logical step. The two headliners strike a nice balance—Em's crass, harsh hip-hop countered by Rihanna's stylish, poppy R&B. And no doubt about it: Both of these self-proclaimed Monsters possess an indisputably wicked edge.
The tristate area is in for a doubleheader of hip-hop superstars, as rapper, crooner and hitmaker extraordinaire Aubrey Drake Graham cobills with the man who helped make him famous.
Ryan Leslie, a triple-threat singer-rapper-songwriter in the Drake vein who famously graduated from Harvard at age 19, trades in what you might call retro-future soul. His songs are sleek, forward-looking, synth-driven productions; vocally, however, Leslie's presentation evokes the dignified showmanship of the Motown era.
The Clean first appeared on record with 1981's "Tally Ho," a near-perfect rallying cry anchored by an organ drone straight out of the Modern Lovers' playbook. The humble single launched an eminent record label (Flying Nun) and led to a stream of like-minded music by both Clean offshoots and stylistic progeny (Yo La Tengo, Pavement). At this gig, you'll be able to pick up Anthology, a new 4-LP reissue of the New Zealand indie-rock heroes' early recordings.
"I'm not a dork," Win Butler told Rolling Stone earlier this year. "I'm a fucking rock star." The jury is still out on that one, with half the music obsessives we know lining up to saint the towering frontman and his fantastical, shamelessly dramatic art-rock battalion, and the other half coming down firmly on the "dork" side of things, or worse. No haters at this trio of supergigs, though—just several arenas' worth of disciples, likely dressed in "formal attire or costume," according to the band's stated wishes, and swooning in time to old favorites and sleek, dance-friendly cuts from last year's James Murphy–assisted Reflektor.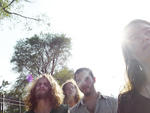 Known for its divisive inversions of old-school black metal nihilism, the justly buzzed-about Liturgy headlines this noisy cross-genre event with its first appearance as a quartet in three years. (That means prodigious drummer Greg Fox is back in the fold—a very good thing, indeed.) The crew has taken its share of flak for leader Hunter Hunt-Hendrix's lofty philosophizing, but anyone attempting to brand Liturgy as passionless will rapidly dead-end when confronted with the group's explosive live presence. Dystopian noise-rock crews Wreck and Reference and White Suns round out a killer bill.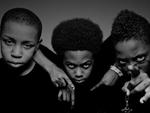 This annual Fort Greene fest—a celebration of black music in all its many forms—presents its finest lineup yet, encompassing forward-thinking R&B (D'Angelo, Meshell Ndegeocello), cutting-edge hip-hop (Shabazz Palaces, the Internet), riff-happy metal (Body Count; Unlocking the Truth, pictured), mosh-fueling punk (Trash Talk, Fishbone) and a whole lot more. See afropunkfest.com for ticket info.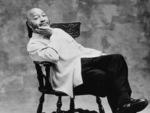 Once again, the city becomes a movable ode to Bird for a weekend in August. On Saturday, Harlem's Marcus Garvey Park welcomes a host of jazz luminaries, including Wallace Roney and his orchestra. (Roney's former associates include a fellow by the name of Miles Davis.) Sunday the fest heads to the East Village's Tompkins Square Park, which Parker used to overlook in the 1950s from his apartment on Avenue B; NEA Jazz Master Kenny Barron takes the headlining slot.
---
Looking for more live music in NYC?
---
View NYC concert and music festival photos
---