Thurston Moore talks No Fun Fest
The Sonic Youth frontman reflects on the noise scene and his place in it.
By Hank Shteamer Tue May 12 2009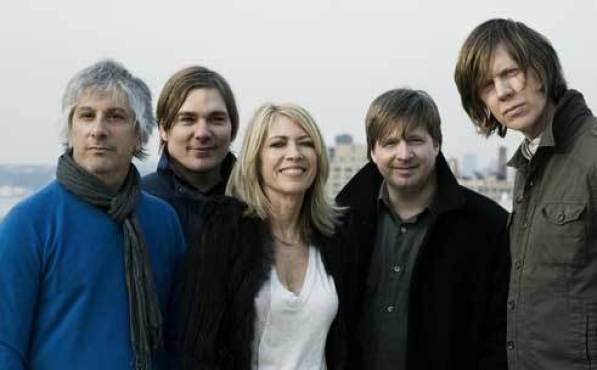 Most know Thurston Moore as the frontman of the avant-rock institution Sonic Youth, but he also moonlights as a purveyor of take-no-prisoners experimental music. When working in the latter mode, Moore often collaborates with members of the local noise scene and performs with various side projects as part of No Fun Fest, that community's annual multinight powwow. While gearing up for a Saturday 16 No Fun appearance by Sonic Youth itself, Moore took some time to reflect on the fest—an event that he actually christened.
You're constantly collaborating with various members of the noise community. What do you find inspiring about these artists and their scene? And what led to the decision to perform at No Fun Fest '09 with the full Sonic Youth lineup?
I find a similarity of intent with the harsh noise musician and the improvising free music or free-jazz musician. And that is the desire to involve one's creative sense with the essence of sound and music. A distinction would be that the free improviser generally is relative to the jazz tradition as per historical technique, whereas the noise musician is in defiance to traditional tropes and is like an alien mapping out new steps. But the desire to resolve with an impressive spontaneity, whether dark and hellish or universe-embracing, is inherent to each. Carlos Giffoni, the curator, has asked SY to perform in some capacity each year. We decided to do a full SY setup this year for no other reason than we haven't done it yet. Ironically, to some extent, Lee will be a no-show, as he has plans to revel in Cannes that weekend. We will be joined by a couple of other noise-icians, most notably Bill Nace.
Carlos Giffoni told me that you came up with the name for No Fun Fest on the spot. Why did you pick that name? Were you playing on the idea that noise is widely viewed as an unfriendly genre?
Most listeners of music I think consider pure noise music as unlistenable and not a lot of fun. It ain't Blondie. The name came to me because Stooges titles generally rule for any event that is to be evocative.
How do you think Carlos has managed to grow an event as successful as No Fun within a genre this esoteric?
Because Carlos answers his own muse. He likes what he likes and doesn't kowtow to other people's strictures of what noise is as a genre music. He, rightfully so, explodes the notion of noise and challenges every noise nerd's proprietary take on it as such.
RELATED
No Fun Fest '09
TONY speaks to Carlos Giffoni, the man behind the wildly successful annual noise gathering.
The art of noise
Carlos Giffoni picks five essential recordings from the No Fun universe.