Alan Curtis
By Time Out editors Thu May 7 2009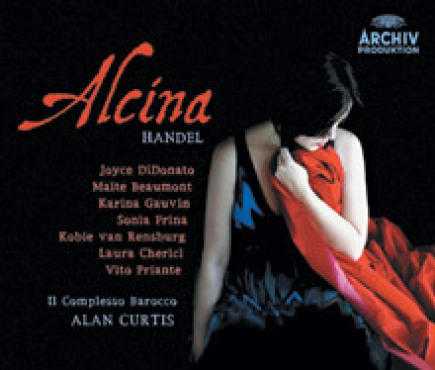 Time Out Ratings
<strong>Rating: </strong>4/5
This pleasing reading of Handel's fascinating 1735 masterpiece proves, among other things, there's nothing Joyce DiDonato can't do well. Here, the ace mezzo, blogger and photographer blazes through the soprano title role's rewarding challenges—six splendid arias, a fabulous trio and yards of well-pointed recitative—while lending the sorceress crystalline sound and a complex, affecting psychological profile.
The modern revival of Alcina began with Joan Sutherland, whose recording now sounds orchestrally too lavish. When it comes to truly enlivening conducting, two rival sets beat this new entry: William Christie's (with Rene Fleming and Susan Graham) and Richard Hickox's (Arleen Auger and Della Jones). But Curtis's cast, uniformly stylish and sonorous, is filled with representatives of today's Handelian elite.
Spanish mezzo Maite Beaumont shines as Alcina's warrior boy toy, Ruggiero. Wonderful soprano Karina Gauvin, an unusually plush-voiced Morgana, gets Act I's dazzling closer, "Tornami a vagheggiar." Sonia Prina makes an incisive Bradamante, though not equaling Kathleen Kuhlmann's even tone and jaw-droppingly effortless coloratura for Hickox. Kobie van Rensburg brings ductile skill to Morgana's hapless suitor, one of Handelian opera's better tenor parts. Not a first choice, perhaps, but this set is a worthy second or third.—David Shengold
Joyce DiDonato performs with the New York Philharmonic at Avery Fisher Hall, Thu 7--Sat 9.
Download Handel: Alcina from iTumes | Buy it on BN.com
Handel: Alcina Joyce DiDonato, Karina Gauvin, Maite Beaumont, Sonia Prina, Kobie van Rensburg; Il Complesso Barocco (Archiv)
Share your thoughts