Album review: Alexandre Tharaud
A wide-ranging French pianist takes up Domenico Scarlatti's mesmerizing music.
By David Shengold Fri Apr 1 2011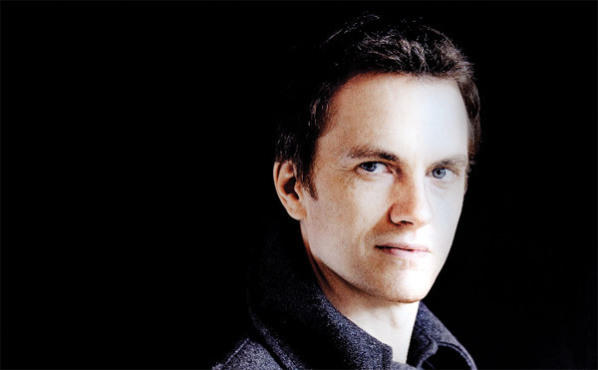 Alexandre Tharaud Photograph: Courtesy Virgin Classics
Time Out Ratings
<strong>Rating: </strong>4/5
Domenico Scarlatti, born in 1685 (the same year as J.S. Bach and Handel), might be the greatest of all composers whose father was also a famous master. While we recall Alessandro Scarlatti principally for vocal works, Domenico really bloomed when, at 34, he escaped an operatic orbit to teach harpsichord to the teenaged Portuguese princess Maria Barbara—the future Spanish queen.
The nearly 600 miniature sonatas Domenico Scarlatti wrote for the princess testify to his boundless imagination, and to her fabulous technique. The Osvaldo Golijov of his day, Scarlatti incorporated all manner of multicultural elements into his work: popular Iberian dance rhythms and guitar-based techniques, with traces of Moorish and Sephardic melody and harmony. They sound terrific played on a modern piano; their asymmetrical, shifting patterns can be spellbinding.
French pianist Alexandre Tharaud has made a reputation in a wide range of pianistic repertoire, from the Baroque through Satie and Poulenc, to contemporary composers like Mauricio Kagel and Thierry Pcou. His new Virgin CD of 18 varied Scarlatti sonatas takes its place amid a distinguished recorded legacy, but Tharaud holds his own alongside Clara Haskil's measured, appealing tone, Vladimir Horowitz's almost insolent technical facility and Mikhail Pletnev's ability to make Scarlatti's inventions sound newly minted and contemporary. Tharaud includes a few chestnuts, such as a threesome that introduced him to Scarlatti's work at conservatory. But he also investigates relatively unfamiliar pieces, making this collection suitable for newcomers as well as aficionados.
Scarlatti (Virgin Classics)
Share your thoughts