Joyce DiDonato
Colbran, the Muse (Virgin Classics)
By Time Out editors Wed Oct 14 2009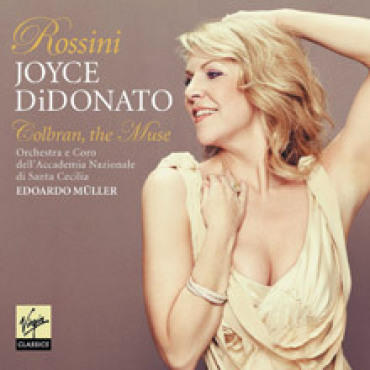 Time Out Ratings :
<strong>Rating: </strong>4/5
Here's another bull's-eye from the wondrous Joyce DiDonato, who'll be thrilling Met audiences with Rossinian fireworks and lustrous tone in Il Barbiere di Siviglia through November 7. On her new CD with expert bel canto conductor Edoardo Mller and Rome's topflight Santa Cecilia Orchestra, the brilliant Kansas mezzo has fashioned an eloquent tribute to Rossini's wife and frequent inspiration, Isabella Colbran.
A Spanish contralto, Colbran evidently knew no limits when it came to interpretation or vocal range; neither does DiDonato, who dispenses ravishing sound and technical mastery at altitudes that many sopranos fear. Several of the roles straddle vocal categories; we're unlikely to hear a more convincing Armida or Semiramide anytime soon. Beyond tonal beauty and musical precision, DiDonato brings great depth of feeling to sublime pages like "Giusto ciel" from Maometto II and Desdemona's haunting Willow Song from "the other" Otello. Hers is surely the best-ever recorded performance of "Tanti affetti," the virtuoso finale from La donna del lago, an opera she'll tackle this season in Geneva and Paris.
The disc even offers a lovely cameo by another American Rossinian superstar, Lawrence Brownlee. Even if your shelves groan with great Rossini aria discs (Superva, Berganza, Horne, Valentini-Terrani, Von Stade, Podles, Bartoli), you need this one, too. And if you're new to the composer's delights, DiDonato's offering is the place to start: today's gold standard.—David Shengold
Joyce DiDonato appears in Il Barbiere di Siviglia at the Metropolitan Opera Thu 15.