Cannes: Age before beauty (so far)
By TONY Film Staff Thu May 13 2010
Our voracious correspondent, Stephen Garrett, is on the Croisette and beginning to send his dispatches.
Almost perversely, Cannes offers what feels like an open invitation to certain heavy-hitters—many of whom are getting long in the tooth. The returning Mike Leigh is 67, Woody Allen is 74, Jean-Luc Godard is 79, and Manoel de Oliveira—still the record-holder—is a sprightly 101. You're forgiven in advance for thinking this 63rd edition of the fest might end up more redux than revelatory. Here's hoping tyros like 21-year-old Xavier Dolan (who stunned Cannes audiences this past year with the forthcoming I Killed My Mother) will shake things up a bit with his second film, Heartbeats.
RECOMMENDED: Full coverage of the Cannes Film Festival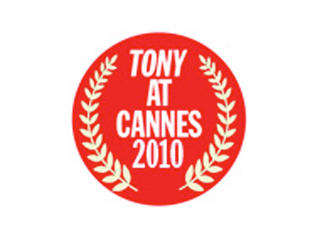 Definitely not beginning with anything risky or adventurous, the fest started off with Ridley Scott's Robin Hood, a mechanized prestige picture that perfectly fit the bill of a bland opening-night offering: big stars, bloated budget, marketable name recognition, overly familiar material, respected old-coot director. Still convalescing from knee surgery, Scott was not on hand to explain the dullness of his latest film. But to have his historical epic here at the same festival that launched Scott's career 33 years ago with the sharp, inventive The Duelists (for which he won Best First Film) is a sad bookend to his increasingly bloodless choices.
Last year, the global economic meltdown thinned the Cannes crowds—some would say for the better—but in 2010, the journalists and rubberneckers are back in full force. That said, advertising along the Riviera is muted compared with years past, with the Carlton Hotel facade (usually prime real estate) somewhat barren, except for a modest Angelina Jolie banner, a Wall Street 2 billboard and a poster touting Jack Black in an update of Gulliver's Travels. Snafus have already popped up in the Palais: One public screening and one press screening have had projection hiccups that brought up house lights and briefly delayed shows. A stumble out of the gate, or a sign of things to come?—Stephen Garrett
You might also like
---
@TimeOutNewYork
Subscribe to Time Out New York on Spotify for playlists and recommendations from our Music team.


Check out New York's best restaurants, hottest street style, cool apartments and more.