Cannes: Isn't it romantic?
By TONY Film Staff Mon May 17 2010
Love is in the air at Cannes, for old coots and spring chickens. Veteran directors Mike Leigh and Woody Allen both offered the jagged thorns of sunset romance, while young Turks Gregg Araki and Xavier Dolan (the latter a spry 21) explored the carnal side of attraction. Merci Cannes for making sure the age spectrum was so well represented.
RECOMMENDED: Full coverage of the Cannes Film Festival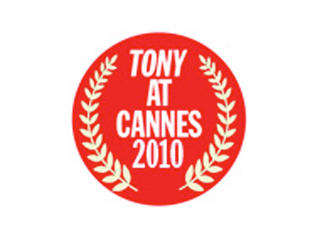 Lately at the top of his game—2008's Happy-Go-Lucky burns memorably—Leigh has crafted a moving study in Another Year, of fortysomething divorce Mary (Lesley Manville, appearing in her ninth film with the director) and her friendship with a long-married couple, the picture of bliss. As Leigh follows Mary over four seasons, her brittle cheer (fueled in no small part by her rampant wine-guzzling) gets more abrasive and desperate, tinged by her crush on her friends' grown son, a charming bachelor who soon gets the wrong idea. Filled with beautifully modulated performances that, with a glance or a vocal inflection, reveal oceans of truth, Leigh has once again nailed the wrenchingly dramatic cores of even the most seemingly banal lives, and made a film with deep empathy for the human condition.
Woody's latest, You Will Meet a Tall Dark Stranger, was shown out of competition. It's an amusing trifle that follows the amorous misadventures of a London family headed by an antsy Anthony Hopkins, who dumps wife Gemma Jones for the chance to find a younger woman. (He promptly fails at recapturing bachelor glories and ends up marrying a call girl.) Daughter Naomi Watts feels similarly trapped in her marriage to struggling novelist Josh Brolin and starts to have eyes for her art-dealer boss (Antonio Banderas). The anxieties, doubts and restlessness are all pure Allen, but none of it feels fresh or inventive. Then again, the comic writer who long celebrated therapy is now acknowledging a deeper, fascinating truth: Delusion is the most therapeutic act of all.
Millennials were represented by Araki's uneven but energetic Kaboom (pictured above) and Dolan's Heartbeats. The former follows the supernatural goings-on at a college full of horndoggery; the latter chronicles the mad crush a gay guy and his female BFF have on the same potentially bi-curious boy. Full of polyamorous boinking, both films delight in titillation; neither, however, offers anything more than a skin-deep emotional revelation. Implicitly, both acknowledge how comfortable young people have become with blurred sexual boundaries. That might be the most revolutionary idea of all at this year's lovefest.—Stephen Garrett
You might also like
---
@TimeOutNewYork
Subscribe to Time Out New York on Spotify for playlists and recommendations from our Music team.


Check out New York's best restaurants, hottest street style, cool apartments and more.