Cannes: Making the political personal
By TONY Film Staff Fri May 21 2010
Holy war raged on the Riviera this week (at least onscreen) as a handful of political pictures addressed the many facets of Islamic extremism and its effect on the modern world. Cannes takes pride every year in showcasing timely cinema and this year's edition was no exception: Opportunist manipulation of Middle East intel, corruption among military contractors in Iraq, the emergence of Algerian resistance against colonialist France—all are important subjects, touched on competently by filmmakers attempting very little in the way of original or startling craftsmanship. Historians will be thrilled; film lovers, not so much.
RECOMMENDED: Full coverage of the Cannes Film Festival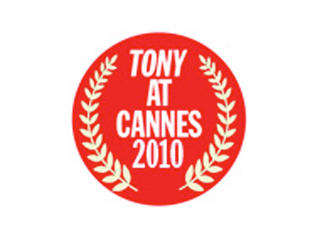 Why is it that cinema and politics rarely mix well? Back when Godard made truly breathless films, his work was politically and formally revolutionary. The way he expressed himself was just as important as his subject; the medium and the message were one. Gillo Pontecorvo's 1966 The Battle of Algiers is not only a potent commentary on terrorist strategies (and one hell of a thriller), but a fascinating deconstruction of documentary language and moviemaking syntax. Political works of narrative cinema are clearly possible. So why is this year's crop so safe?
Doug Liman (Mr. & Mrs. Smith) hits all the right plot points in Fair Game, his deft dramatization of the Bush administration's outing of CIA agent Valerie Plame (based on Plame's account and that of her husband, Joseph C. Wilson). But to what end? He turns the whole affair into a marital stress test (Naomi Watts and Sean Penn grapple heroically) instead of a whistle-blowing expos of truth to power. Ken Loach's Route Irish also feel remarkably timid, even as it follows a determined man's quest for answers behind his best friend's death on the deadly road connecting Baghdad's airport to the Western-occupied Green Zone. Aside from showing how adept working-class people are with text messaging and video chats, Loach is basically sticking to the outlines of a tried-and-true revenge chestnut. And Rachid Bouchareb's historical thriller Outside the Law simply embraces middlebrow convention in its format, although it does get minor points for shedding sympathetic light on the Algerian experience—something the French still aren't eager to do.
The most successful political movie of the festival remains Olivier Assayas's epic five-and-a-half-hour Carlos. (Here's my original post about it.) Bold in style and structure, the movie's political agenda seems almost beside the point, since the focus is clearly on the type of person who would allow himself to become the world's first celebrity terrorist, rather than his causes. As a human portrait, it's riveting stuff; empathy for such a despicable man may just be the most political act this year at Cannes.—Stephen Garrett
You might also like
---
@TimeOutNewYork
Subscribe to Time Out New York on Spotify for playlists and recommendations from our Music team.


Check out New York's best restaurants, hottest street style, cool apartments and more.