Cannes: This year's winners
By TONY Film Staff Sun May 23 2010
Here's a final post from our sated correspondent, Stephen Garrett, discussing the winners and the status of jailed Iranian filmmaker Jafar Panahi.
Monkey ghosts rule! Apichatpong Weerasethakul's enigmatic bliss-out, Uncle Boonmee Who Can Recall His Past Lives (pictured), won the Palme d'Or today, crowning an eclectic and uneven fortnight of filmgoing. The award was met with warm applause both in the Grand Thtre Lumire, where the ceremony took place, and in the Salle Debussy, the 800-seat venue where the punch-drunk group of remaining journalists traditionally kvell or catcall at a simultaneous video broadcast of the event.
RECOMMENDED: Full coverage of the Cannes Film Festival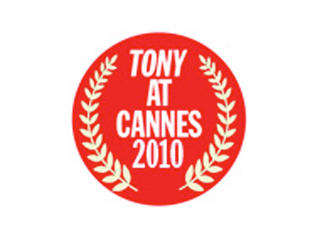 The win for Uncle Boonmee is especially gratifying, since many questioned whether jury president Tim Burton would be artistically ambitious in guiding his colleagues to a consensus (word on the Croisette was that no one film unanimously bowled over the jurors). So it's inspiring and more than a bit apt that Burton's Gothic sensibilities reacted positively to a beguiling, mythical Thai tale full of reincarnations, catfish cunnilingus (a princess gets head from a fish) and, yes, a troop of monkey ghosts with piercing red eyes.
Second and third prizes went to far more conventional fare. The runner-up Grand Prix went to the docudrama Of Gods and Men, Xavier Beauvois's re-creation of doomed monks in Algeria, an earnest, achingly reverent celebration of piety. (The old guard raved, while younger critics—including myself—were not as impressed.) And the Prix du Jury went to A Screaming Man, Mahamet-Saleh Haroun's straightforward study of familial tensions at a pool resort in war-torn Chad. Why the award for Best Director went to Mathieu Amalric remains a Gallic mystery. On Tour, his anemic road-trip movie about a group of American burlesque artists performing in coastal French towns, won the hearts of the local press while leaving the international corps scratching their heads. Chacun son got, as they say.
Frayed lives collected prizes: Javier Bardem's devastating performance in Biutiful as a father trying to keep together his unraveling life won him the Best Actor award, which he shared with Elio Germano (honored for a similar role, but in the much more unremarkable Our Life). And Best Screenplay went to Lee Chang-dong's touching Poetry, which chronicles a woman whose incipient Alzheimer's disease forces her to radically revise her worldview.
Although Juliette Binoche's brilliantly shaded turn in Abbas Kiarostami's Certified Copy certainly deserved recognition, some pundits speculated that her appearance on the official Cannes poster would make a win somewhat suspect. No one complained, though, when she prevailed. Injecting a moment of global awareness while accepting her award, Binoche detoured to one of the juror's onstage seats and collected a sign emblazoned "Jafar Panahi."
Panahi, the Iranian director of 2009 Cannes selection No One Knows About Persian Cats, was jailed by his country's authorities on March 1 for planning a movie about last summer's election. It was announced a few days ago that he had begun a hunger strike in protest. Moved to tears during the press conference for Certified Copy earlier this week, Binoche held up her sign at the dais. Panahi himself injected some dark irony in a brief, filmed testimonial that opened this year's Un Certain Regard sidebar: It featured him describing his detainment and questioning—a scary encounter that nonetheless ended with his interrogator telling Panahi how much he loved his 2000 drama, The Circle. How beautiful that these darkened theaters became a beacon for human rights. Signing off until next year.—Stephen Garrett
You might also like
---
@TimeOutNewYork
Subscribe to Time Out New York on Spotify for playlists and recommendations from our Music team.


Check out New York's best restaurants, hottest street style, cool apartments and more.