Cannes: Two mysterious, elegant films
By TONY Film Staff Fri May 21 2010
Our Cannes correspondent wants to slow things down a bit; Twitter is not enough for him.
Keep it short, people: Cannes is fast becoming a media experience that demands curt public evaluations at the speed of light (or whatever your broadband allows). "It's a thumbs down for Woody's You Will Meet a Tall Dark Stranger," tweeted our London colleagues at @TimeOutFilm. "Kaboom is ridiculous and awesome," wrote @certaintragedy, a staffer at the American Pavilion. From professional to amateur, thumb-happy critics are changing the fate of big-league art-house cinema, with "Read my tweet" becoming the de facto response to "What did you think?"
RECOMMENDED: Full coverage of the Cannes Film Festival
That's not necessarily a bad thing, since putting out gut responses gives you a better sense of the nascent support for one's formative ideas. But after the love/hate summation, shouldn't there be an unabridged version? How do you merely tweet about beautiful new films by Abbas Kiarostami and Thailand's Apichatpong Weerasethakul? There's no way to convey in 140 characters the elegance, simplicity, density and mystery that both offer. (I won't attempt a haiku, nor will I go overboard.)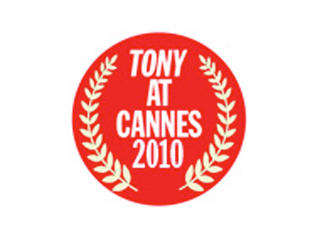 Kiarostami's Certified Copy, the slightly superior and more ambitious of the pair, is a romantic drama featuring a single mother (Juliette Binoche) spending a chatty afternoon with a philosopher (opera singer William Shimell) in Tuscany. Sounds less than promising. But the repartee grows into a discourse on truth and illusion, both overtly and thematically, over two hours. Conversation-heavy movies are certainly not new for Kiarostami—his 1997 stunner, Taste of Cherry, was almost completely car-bound. But Certified Copy signals a change in the director's style, especially at its halfway point, when the story takes a Buuelian turn too good to ruin. Binoche is the linchpin; resisting the philosopher's cold worldview, her character is at turns naive, knowing, vulnerable and steely. A film that invites repeated viewing (I can't imagine not seeing it again), Certified Copy is a major work in an already tremendous career.
Though not as accomplished, Weerasethakul's Uncle Boonmee Who Can Recall His Past Lives is similarly challenging and sometimes even breathlessly gorgeous in its use of mystical images and characters. As the titular Thai character struggles with kidney disease, his dead wife's spirit comforts him, while his missing son suddenly appears in the form of a ghost monkey with glowing red eyes. Huh? The narrative rhythms and emotional shadings are as intense as they are inscrutable, leaving the impression of a powerful, if flawed, jungle reverie. (This is the also the director of Tropical Malady.) The strong applause at the end of the press screening was peppered with a handful of legitimate boos. Suitable for a quick blogosphere blast? Too easy.—Stephen Garrett
You might also like
---
@TimeOutNewYork
Subscribe to Time Out New York on Spotify for playlists and recommendations from our Music team.


Check out New York's best restaurants, hottest street style, cool apartments and more.