Cannes: We've seen Oliver Stone's Wall Street sequel!
By TONY Film Staff Fri May 14 2010
If greed is good, then call us greedy: Our film-hungry correspondent, Stephen Garrett, has a full review of Oliver Stone's hotly anticipated Wall Street: Money Never Sleeps.
RECOMMENDED: Full coverage of the Cannes Film Festival
Yes, I've seen it. But first—because they're impossible not to share—here are my five favorite Gordon Gekko quotes from the new movie. They work perfectly in any context, office, home or religious institution; all are instantly ready for catchphrase status. Try them out on your loved ones:
1. "Money's the bitch that never sleeps. And she's jealous."
2. "How are you going to shine, sitting under his sun?"
3. "Parents are the bone on which children sharpen their teeth."
4. "He's a monkey dancing on a razor blade."
5. "You're all pretty much fucked."
Now, to business: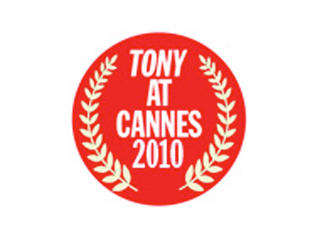 "While I was away, it seemed like greed got greedier," says newly minted ex-con Gordon Gekko (a silver-haired and silver-tongued Michael Douglas) in Wall Street: Money Never Sleeps, Oliver Stone's return to Gotham's posh class and its rapacious appetite for financial pillaging. The sequel made its world premiere at 8:30am to a cheek-by-jowl throng at the Grand Thetre Lumire, and the reception, while not overwhelming, was warm indeed. The Continental crowd might have enjoyed the American distraction from their own economic woes: One panicked line about the U.S. bank bailouts being "socialism" got a big European belly laugh. Stateside audiences hungering for a substantive dramatic exploration of the ongoing global economic recession will be well fed (though not completely sated) by this tasty but fallow fall release.
The 2008-set film is at its strongest and most rollicking within the corridors of power, as Stone introduces Jacob Moore (Shia LaBeouf, surprisingly empathetic), a rising financial whiz kid with a soft spot for alternative energy who works at a Bear Stearns--type company called Keller-Zabel, which is headed by his mentor, Louis Zabel (the reliably dignified Frank Langella). Its subprime collapse is hastened by the barracuda actions of Bretton James (Josh Brolin, with banal menace), who heads the Goldman Sachs--like investment firm Churchill Schwartz. Initially seeking revenge against Bretton, young Jacob is persuaded to work for him, with the opportunity to expand Churchill Schwartz's alternative energy investments.
At home, Jacob is engaged to Winnie Gekko (a weepy Carey Mulligan), who despises her father even as her fiancé is secretly drawn to him for counsel and advice. Seeing a chastened but still quietly scheming Gekko as a dutiful Metrocard-toting straphanger is one of the film's true delights; nothing's more fun than a down-and-out Mephistopheles trying to figure how to turn the tables. But the movie also wants to explore the importance of family, and Oliver Stone has never been as insightful about human emotions as he is about political grandstanding. When the September crisis hits and bankers meet with the Feds to secure a $700 billion no-strings-attached bailout, the moment is handled with a mischievous glint. But yet another Winnie freakout about the evils of her father is just plain tedious (as is the raisin-dimpled Mulligan and her quickly dulling sad-eyed-pixie persona).
Manhattan media elites will delight at the cameos, from Sylvia Myles (reprising her Wall Street role as a brassy realtor) and Vanity Fair's Graydon Carter (who blows off a Gekko shout-out at Shun Lee), to Peggy Siegel and Oliver Stone himself. And fans of the original Wall Street will thrill when Charlie Sheen's Bud Fox even pops up—with two sexy women, no less—for a quick chat with Gekko about the current fortunes of Blue Star Airlines. But Stone's poetic license sometimes gets out of hand: A warning about the impending financial collapse is followed by a camera shot of a rising soap bubble fresh from a child's blower.
Then again, it's hard to dislike any filmmaker who convinces a major studio to bankroll a serious moral examination of a sophisticated contemporary cultural crisis. And it's even more impressive in this day and age, when Hollywood only wants middlebrow prestige pictures to appear in the Cannes lineup (if at all), that Twentieth Century Fox was willing to allow Stone's latest a festival berth. The director has been a Cannes fan since 2006, when a special anniversary screening of a restored Platoon was tethered to a 25-minute sneak peek of World Trade Center. So the opportunity for the director (fluent in French) to present on the Croisette must have been irresistible. And considering the major media boost Stone gave Cannes, the feeling is undoubtedly mutual.—Stephen Garrett
You might also like
---
@TimeOutNewYork
Subscribe to Time Out New York on Spotify for playlists and recommendations from our Music team.


Check out New York's best restaurants, hottest street style, cool apartments and more.