Don't-miss art events this month
By Time Out editors Thu Jul 14 2011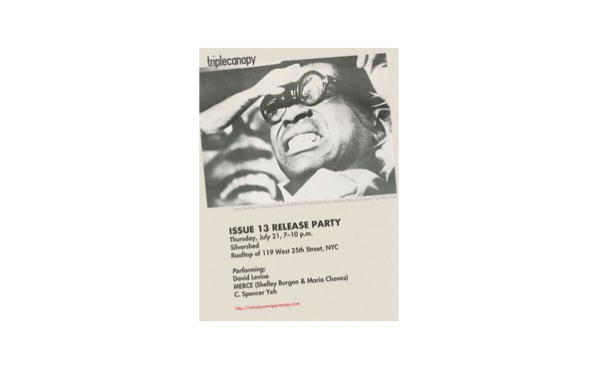 July 21
Triple Canopy release party: Issue 13
After a hiatus, the excellent online magazine Triple Canopy has reopened its doors at 155 Freeman Street in Greenpoint, along with suite-mates Light Industry and The Public School; we're very glad they're back in town to stay. Come to Silvershed's roof for the release party of their 13th issue.
July 30--31
NADA Hudson
The New Art Dealer's Association is sponsoring this two-day affair, billed as a large-scale exhibition taking place in an old steel foundry in historic Hudson, a town that once served as a stopover for travelers on their way to Albany. Make a day trip of it to see site-specific installations mounted by small independent galleries like Audio Visual Arts, Callicoon Fine Arts and Invisible-Exports, as well as by up-and-coming projects like BIPOLArt, Evil Freaks II and New York Fine Arts.
July 30--31
Cleopatra's presents: Eye in the Sky
The curatorial project mounts an upstate performance extravaganza in Millerton, New York. Grab a tent and jump in the car for a weekend lineup including Peter Coffin and Jory Rabinovitz, Little Band of Sailors and much more. Black-light posters by more than 50 artists will be dispersed throughout the grounds of the event.