Five Out of Five sees hip-hop legends playing every borough
By Drew Millard Fri Sep 23 2011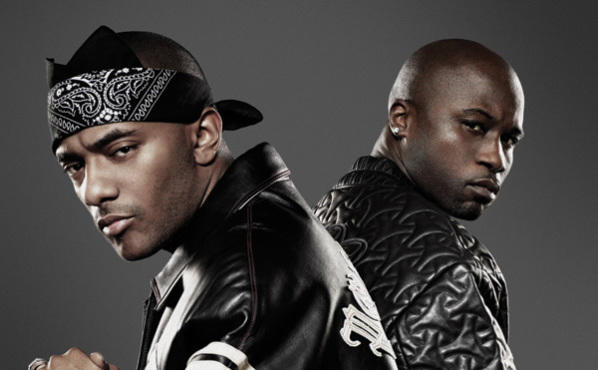 Mobb Deep Photograph: Robert Adam Mayer
Sunday, September 25, kicks off a week that's basically Mardi Gras for fans of rap music, thanks to the Red Bull Music Academy's Five Out of Five concert series.

The idea is to get one classic New York hip-hop act from each borough to discuss a seminal album, and then perform it. It's similar to Peter Rosenberg's Noisemakers interview series, but better, because you get an actual concert out of the deal.

Check out our overview of the events, as well as our favorite song from each album. Keep in mind that while the times listed are official, these are hip-hop shows we're talking about, and they have a tendency to start insanely late.
Sunday 25
Queens: Mobb Deep performs The Infamous + Lloyd Banks performs The Hunger for More
Webster Hall (websterhall.com). Discussion 4:30--7pm; free with R.S.V.P., e-mail rbma_websterhall_925@us.redbull.com. Show 9pm; $20.

The Infamous represents a thoroughly depressing vision of Queens that almost reaches Clockwork Orange levels of nihilism. Think "Shook Ones, Part II," in which Prodigy threatens to kill someone by punching them in the face, and claims that he doesn't mind getting shot because at least it would mean he could feel something.
Mobb Deep will be joined by Lloyd Banks, performing an album that—after Game's
The Documentary
—holds the dubious honor of being the second-best G-Unit release not created by 50 Cent.
Tuesday 27
Bronx: Slick Rick performs The Great Adventures of Slick Rick
Paradise Theater (paradisetheaterevents.com). Discussion 4:30--7pm; free with R.S.V.P., e-mail rbma_paradise_927@us.redbull.com. Show 9pm; $10.

Slick Rick essentially invented hip-hop storytelling, and there's still no better document of his skills than The Great Adventures of Slick Rick. "Children's Story" is the enduring classic track from this album, and with good reason.
Wednesday 28
Staten Island: Wu-Tang Clan performs Enter the Wu-Tang (36 Chambers)
Eve Ultra Lounge, 2354 Arthur Kill Rd between Engert St and Rossville Ave, Staten Island (eveultralounge.com). Discussion 4:30-7pm; free with R.S.V.P., e-mail rbma_eveultra_928@us.redbull.com. Show 9pm; $15.

A serious contender for the greatest hip-hop album of all time, 36 Chambers combines soul, wit and a palpable sense of danger, like sitting on a train with a preacher, a comedian and four angry alcoholics. "Da Mystery of Chessboxin'" conflates all of the Wu's impulses perfectly. Watch for ODB's Jacques Cousteau reference, bookended by U-God's savage opening salvo and Masta Killa's use of the word inequity.
Thursday 29
Brooklyn: Black Moon performs Enta da Stage + Big Daddy Kane performs Long Live the Kane

Southpaw (spsounds.com). Discussion 4:30pm; free with R.S.V.P., e-mail rbma_southpaw_929@us.redbull.com. Show 9pm; $10.
Black Moon pioneered the rappers-threatening-to-kill-you-over-really-mellow-production thing that's all the rage these days, with Da Beatminerz serving up a sound steeped in smoother-than-smooth jazz, punctuated by boom-bap beats and gratuitously crispy snares. Check the first single from the album, "Who Got Da Props?" The answer, of course, is Black Moon.
Before Lil Wayne, before Jay-Z, the title of Best Rapper Alive belonged to Big Daddy Kane. "Ain't No Half-Steppin'" remains the best display of golden-era lyrical dexterity this side of Rakim.
Friday 30
Manhattan: Dipset performs Diplomatic Immunity

Discussion: Harlem School of the Arts (harlemschoolofthearts.org). 3pm; free with R.S.V.P., e-mail rbma_Hsoa_930@us.redbull.com. Show: Best Buy Theater (bestbuytheater.com). 9pm; $20.
In the early aughts, Cam'ron, Juelz Santana and Jim Jones made up Hegel's dialectic of New York rap. Cam was the thesis, rapping like a really laid-back crazy person, while Santana was the antithesis, sounding like he was about to fly off the handle any minute, and Jones acted as the synthesis, combining Killa Cam's relaxed demeanor with Bandana Santana's straightforwardness. Which is a nice way of saying he sort of sucked. "DJ Enuff Freestyle" illustrates the triad working in effortless harmony.