Five Things I Learned at Jo Koy's New York Comedy Festival show
By Sandra Francois Mon Nov 14 2011
---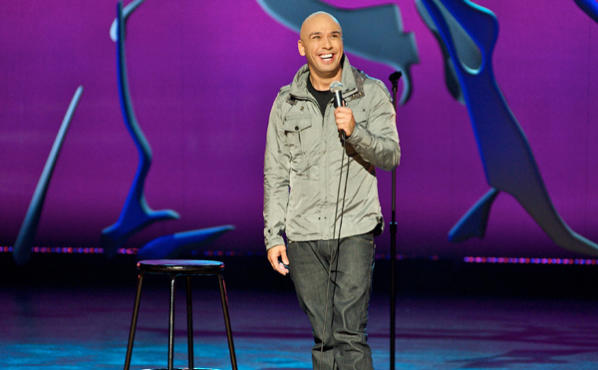 Jo Koy
Jo Koy's son shines brightly. A hilarious 40-minute set about Koy's 8-year-old son's antics made us see the love this father has for his son as well as the great material Koy gets from raising him. From an awesome earthquake remembrance to Koy being called to the principal's office for his son's off-color behavior, we love Jo Koy's son if only for the great jokes his dad provides on his behalf.

Not pulling out is dangerous. The raunchy nature and physical humor of the how-to of pulling out during sex had the audience in, yes, a climatic frenzy.

Koy's mom is as hysterical as he is! No, she wasn't preforming, but she appeared in surprising amount with Koy's musings on Philippine culture, speech and family life.

Don't ever wear flip flops or take Koy to the Cheesecake Factory. Trust us on this, or you will be present in his jokes.
Koy saved the best for last: his surprisingly soul-drenched R&B voice. During the last 15 minutes of his show, Koy mixed wild musings on sex with music, which took us to a funny (and, if we may, sensual) journey through the comedian's love for R&B. Men and women were wooed, and stomach muscles were exhausted due to excessive laughter.