Five Things I Learned at the New York's Funniest Stand-Up Competition
By Sarah Theeboom Mon Nov 14 2011
---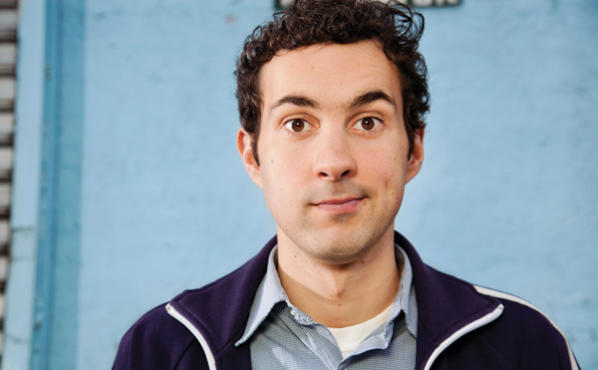 Mark Normand

Photograph: Mindy Tucker

Comics under 30 don't make cracks about marriage. They do cover all the other usual topics though, like relationships, sex, race and homosexuality (or heterosexuality in the case of Thomas Dale, who laughed at his own straight guy impersonation). Mark Normand should be commended for skirting the periphery of the more un-P.C. topics, touching on their comedic value without being offensive. Oddly, cupcakes were also a recurring topic. Michael Che thinks they're the litmus test of neighborhood gentrification, while Kevin Barnett explored the mutual exclusivity of cupcakes and gangsterism to great effect.

Stand-up comedians are both insecure and vain. Actually Justin Silver was only talking about himself, but I've extrapolated this broader truth from his confession. My theory is that the vanity gets them up on stage, and the insecurity gets them telling strangers about the stuff most of us would keep to ourselves. I now know that Sam Morril has a hairy back, Mark Normand is circumcised, and Chris Distefano's left boob is bigger than his right.

If your jokes are only hitting a few people, make sure they're hitting hard. Sam Morril killed it with about ten percent of the audience (this writer included). The one time he had the whole room on board was when he set up a racist joke involving the n-word, then changed it to a rape joke at the last minute. "Oh you thought I was going to say something offensive," he teased.

A female lumberjack is a lumberjill. Thanks to Stephanie Holmes, the sole female performer out of nine stand-ups, for sharing that nugget. She was also the only one whose set involved a rap performance. If the comedy doesn't go anywhere, she might have a shot at a musical career as Queef Latifah.

Russians are bad barbers. Although Chris Distefano claims to hate his haircut, I suspect he maintains the "Spartan faux-hawk" so he can continue to crack jokes about looking like a date rapist. He's also probably too intimidated to quit the barber because, as Dan Soder (who won the competition) points out, they're the scariest kind of white person.