Five Things I Learned at Wanda Sykes' New York Comedy Festival show
By Matthew Love Fri Nov 11 2011
---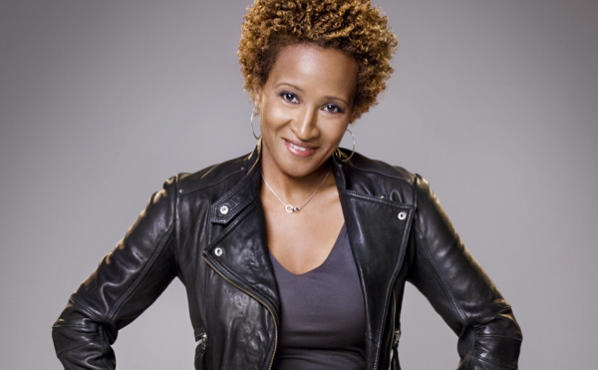 1. Her opening act, Keith Robinson (who worked as her sidekick on The Wanda Sykes Show), has seen recent economic difficulties on display firsthand. He witnessed someone snatching an iPad on the subway, he said, only to bring it back to the owner because it was actually a Kindle. "I didn't want to read," Robinson said in the imagined voice of the crook, "I wanted to play Angry Birds!"
2. Audience participation sometimes surprises everybody. As Robinson was talking about getting old, getting angry and not "giv[ing] a damn" to another black man in the crowd, the audience member suddenly shouted back, with a playful verve, "I don't give a fuck either!" It woke everybody up.
3. Should she ever kick Mitch McConnell's wife's ass, Michelle Obama has an ironclad alibi. When Sykes took the stage, she had a lot to say about the first family and how classy they were. If the Obamas were different people, Sykes said, Michelle would have a "schedule of ass-whoopins" involving senators' wives she didn't get on with. And if anyone ever accused her of committing these beat-downs, she could say, "Oh, when, at four o'clock? No, no, I was out doing jumping jacks with the fat kids."
4. An ipression can just be how you imagine someone. Sykes's wife, a French woman, does not smoke. Yet, in Sykes's languid impression of her, she is constantly smoking (one can almost see the long, thin French cigarettes) because "that's how I think of her."
4. Sykes's babies are cool...for white babies. One subject she returned to regularly was that of her young boy and girl, both of whom were birthed by her wife, a white woman. By the time Sykes reached the end of her set, she'd talked about her boy's genital fascination, the way he sounds like a dirty guy at a construction site when he calls her "Mommy," and the French word for seal (which sounds a lot like "fuck"). Her impression of her boy at the zoo's seal exhibit was a beautiful bit of physical comedy—whose parts were accumulated throughout the show—and a exclamation point at the end of the night.