Last-minute plan: Rooftop Films' "Dark Toons"
By Tim Lowery Wed May 25 2011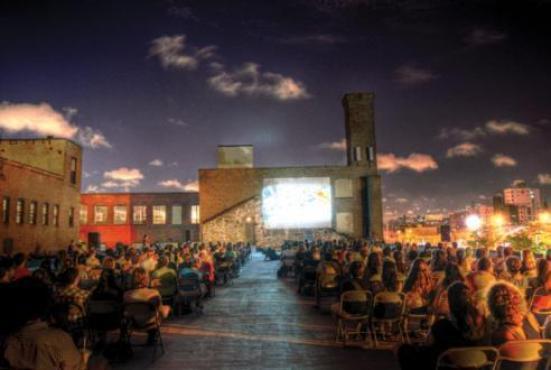 Sip brews and see freaky shorts along the East River.
In this gorgeous weather, we're down for doing almost anything outside—especially, say, boozing and catching an outdoor gig or screening. Tonight, Rooftop Films offers all three with its "Dark Toons" series, which promises freaky animated shorts, a live show by poppy electro outfit Silver Swans (8:30pm) and a postscreening shindig fueled by gratis pours of Radberger Pilsner. Head to the series' site for tix. And check out more of our favorite Rooftop Films affairs and our complete guide to this summer's free outdoor movie showings. On the pier near Solar One, E 23rd St at the East River (rooftopfilms.com). 9pm, gates 8pm; $10.