Material witness
By Dan Avery Mon Nov 12 2007
CAC president Miles Rohan with Little Roy
TONY staffer (and fellow cord cultist) Nicole Tourtelot joined me at the annual meeting of the Corduroy Appreciation Club, held on 11/11--the date that most resembles corduroy--at Park Slope's très elegant Montauk Club. Read her report of the affair after the jump (my amateurish snapshots don't do her prose justice).
It was a vrrrrrrrripping good time. Neither Dan nor I was branded with the dreaded scarlet letter of inadequate appreciation—a small square of red corduroy the Cord Checker pinned to the pinafores of anyone entering without at least two items of corduroy clothing.

Miles Rohan, distinguished founder and president, delivered the opening remarks. Michael Ames read his excellent Believer essay "Portuguese Corduroy," and the inimitable Lord Breaulove Swells Whimsy received a standing ovation for his keynote speech, which warmed my slightly threadbare, reticulated heart.

Other highlights included Little Roy, secret handshakes, corduroy-clad cherubs and of course the gorgeous Montauk Club itself. I intend to become a full-fledged, card-carrying CAC member if they'll have me. Death to denim! Nuts to knits! All hail the wale!
Textile designer Molly Rushefsky strikes a serious pose.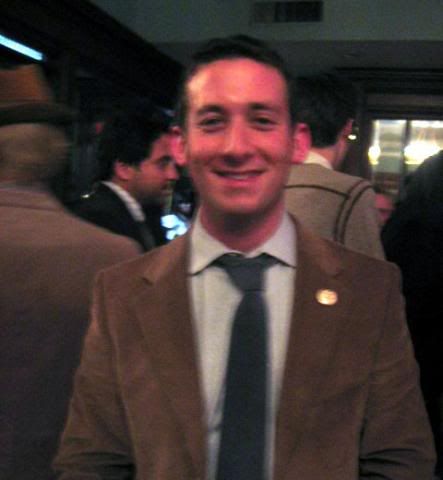 Writer Michael Ames recounted his life-altering experience with corduroy in Lisbon.
Lord Breaulove Swells Whimsy and supplicant.
Intrepid reporter Nicole Tourtelot makes eyes at her escort.
Right this way
Little Roy in repose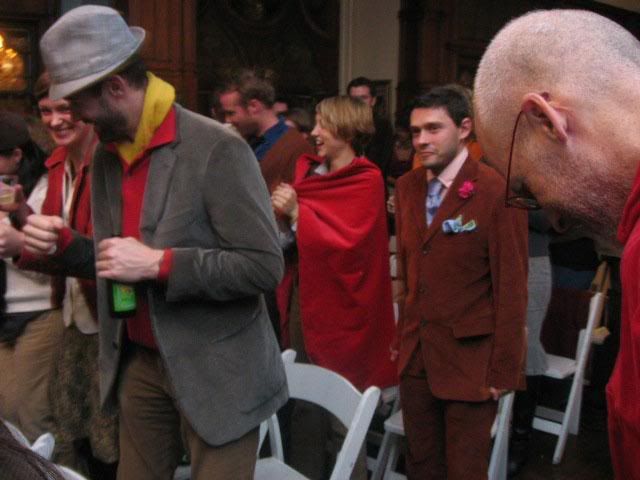 'Twas a dapper crowd indeed.
Lord Whimsy explains his approval matrix.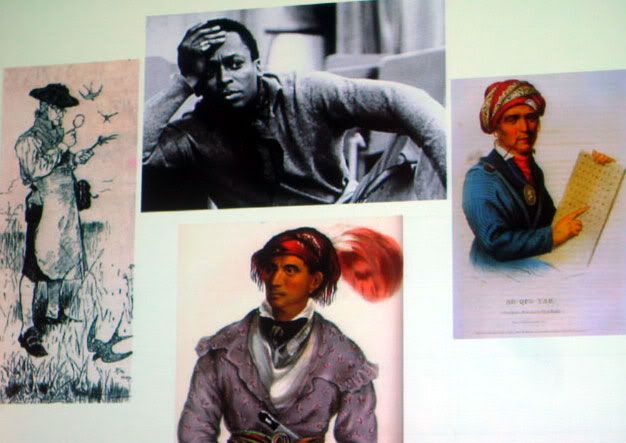 A brief history of corduroy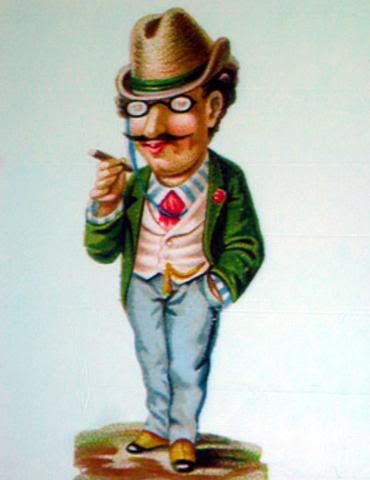 Separated at birth?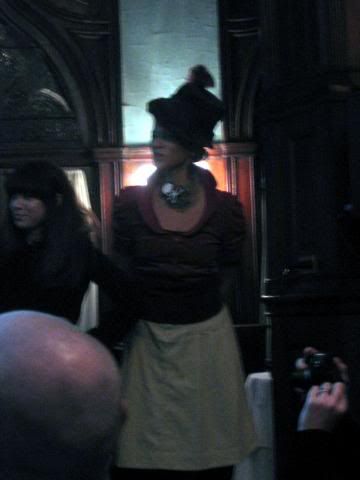 Wale watchers scoped out the best-dressed femmes.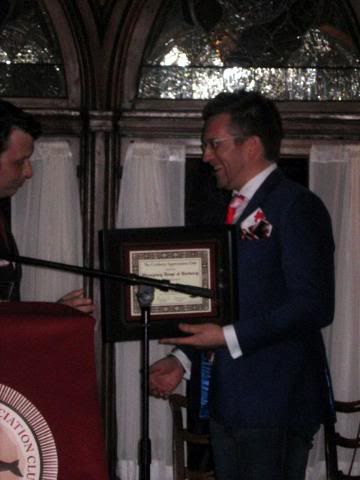 Designer Duncan Quinn received the award for exemplary use of corduroy.