More stuffing?
By Erin Clements Thu Nov 1 2007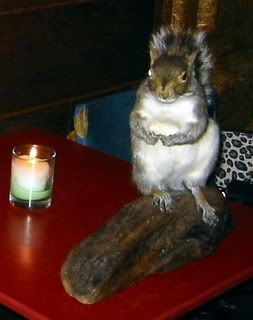 Looking for a unique way to celebrate the Day of the Dead? Head to Union Hall Friday night for the Carnivorous NIghts Taxidermy Contest, where contenders will showcase their prized snake skeletons, moose heads, sea slugs and other assorted specimens, real or otherwise.
On hand to discuss the cadaverous craft will be last year's champion, Takeshi Yamada, who spoke to TONY about his cryptozoological creations on display at the Brooklyn Public Library in Coney Island. Or you can save yourself the trip on the F train and view our slideshow here. Just watch out for human-faced ants.