Stocking stuffers
By Dan Avery Thu Dec 13 2007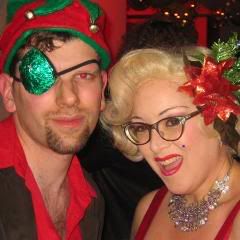 Latrina and Dirty Martini stand under the mistletoe
While we were busy murdering "Love Is a Battlefield" at the Time Out Christmas party Tuesday night, TONY nightlife spy Latrina Bidet (the eye-patched elf above) represented us at the annual David Barton Gym toy drive, benefiting St. Jude's Children's Research Hospital.
Seen making like Santa at the event were Debbie Harry, Marc Jacobs, Amanda Lepore, Johnny Dynell (who worked the turntables), Village Person Randy Jones, Alan Cumming, hostess Susanne Bartsch and "wall-to-wall Chelsea fags." Danny Thomas would be so happy.
Lest you think these denizens of the demimonde would never set foot inside a gym unless there was a guest list involved, we've used the leg press at DB after Amanda Lepore. Girlfriend can sweat!
Check out more party pix after the bump.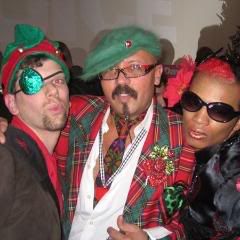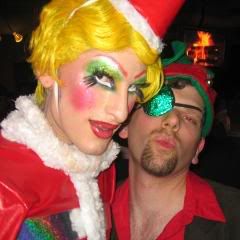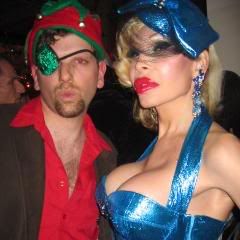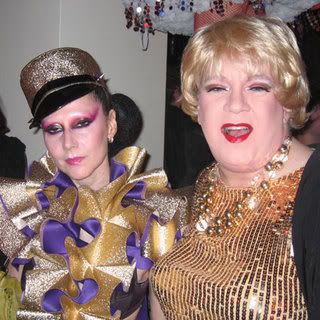 Write your own review