Swag bag: Guess what we got!
By Lisa Freedman Fri Oct 3 2008
More random stuff came in the mail today! If you can correctly guess the contents of these plastic bags, you'll win—well, nothing. But we'll be pretty damn surprised. Answer after the jump.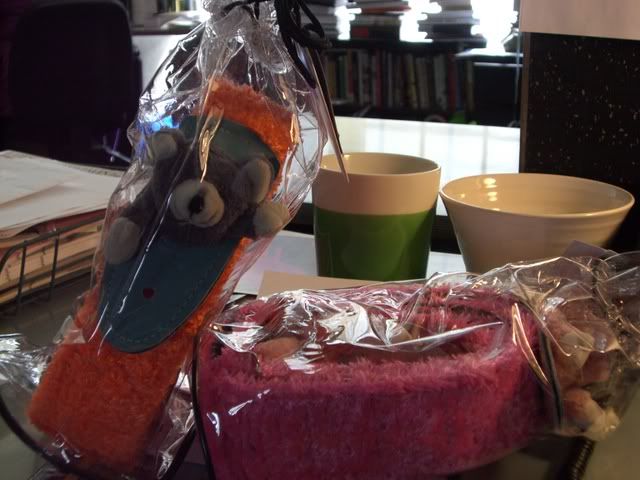 Guitar straps! That's right, orange and pink fuzzy guitar straps with stuffed-animal heads attached. Get one (if you want) at Jodi Head for just $45. The post office makes us so happy!