The weekend's must-see concerts
By TONY Music Fri Jul 1 2011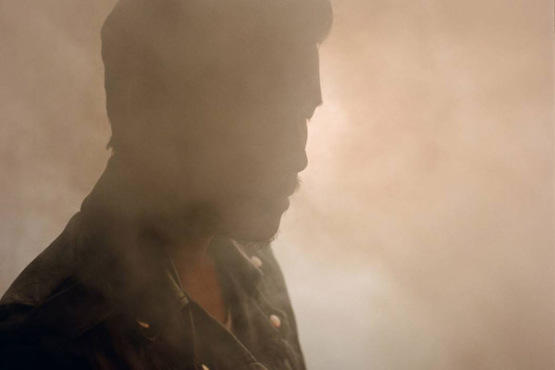 Dirty Beaches + Lower Dens. July 1. South Street Seaport, River to River Festival, free. Photograph: Courtesy of The Seaport
Lower Dens + Dirty Beaches at South Street Seaport
Lower Dens craft shoegazey, colorfully off-kilter pop songs on their excellent debut, Twin Hand Movement. Sharing the bill tonight is Dirty Beaches, which plays rumbling, mysterious punk on its latest, Badlands.
Memory Tapes at Mercury Lounge
Memory Tapes proves that the chillwave sound has some lasting power, and pulls it off without sacrificing the essential lightness that distinguished 2010's Seek Magic. Read our review of the sophomore album, Player Piano, here.
The Feelies at Maxwell's
On their first album in 20 years, the Feelies skirt youthful aspirations and aim instead for the wistfulness of the middle-aged and imperfect. The band plays Maxwell's through Sunday.
The Thermals at the Bell House
Thermals frontman Hutch Harris and his bandmates churn out infectious garage pop.
Steel Pulse at Celebrate Brooklyn
Steel Pulse was one of the first Jamaican-British bands to achieve reggae stardom, thanks to penetrating lyrics and a danceable sound. The group briefly lost its sharp edge, but its classic material from the late '70s and '80s hasn't aged a day.
Saturday
The English Beat at Irving Plaza
Only lead warbler Dave Wakeling remains from what was Brit-ska's greatest pogo band. Fortunately, he's assembled a backing group that plays to his strengths, which were often the same as the Beat's.
Sophie Hunger at Le Poisson Rouge
Zurich singer-songwriter Sophie Hunger has a disarmingly direct and lovely way of singing—she's rightly been compared to Laura Marling, Beth Orton and (gasp) Bjrk, but has her own thing going on.
Nobunny at the Mercury Lounge
Freak-punker Nobunny (who wears, like, the scariest mask ever onstage) celebrates a new, raucous record, Raw Romance.
Sophie Auster at Rockwood Music Hall
Given that 17-year-old Sophie Auster is the progeny of literary lion Paul, it should probably come as no surprise that the lyrics on her self-titled debut are culled from her father's writing, along with poetry by Apollinaire, Tzara and other imposing figures.
John Hbert's Sounds of Love at the Stone
Easily one of the most intriguing offerings of the Clean Feed Festival, bassist John Hbert's Sounds of Love pays homage to the great bassist and composer Charles Mingus, with a lineup including Tim Berne, Taylor Ho Bynum, Fred Hersch and Ches Smith hitting at 10pm.
Sunday
Panda Bear + Ducktails at Music Hall of Williamsburg
Though it probably doesn't outlive the dizzy highs of Panda Bear's previous indie-pop coup, Person Pitch, this year's Tomboy is another dazzling success, pairing Noah Lennox's Beach Boy--vibing vocals with more organic, but still pretty weird, musical textures. Joining him is Matthew Mondanile's Ducktails.
Jaga Jazzist at Le Poisson Rouge
Among the earliest of the European bands that have mixed jazz instrumentation and improvisation with post-rock and electronica, Norwegian nonet Jaga Jazzist pays a rare visit to Gotham.
Gary Lucas at Iridium
Avant-gutbucket string-slinger Gary Lucas settles into Iridium with his rootsy, hard-groovin' rock vehicle, Gods and Monsters.
Ringo Deathstarr at Shea Stadium
Trippy Austin psych-pop upstarts Ringo Deathstarr put us in a 120 Minutes frame of mind, playing swirly, tripped-out tunes that recall Ween and other '90s faves.
Gerald Clayton Trio at the Jazz Standard
This ivory-tickler can sound like an older stylist, but he's no throwback—Gerlad Clayton's assertiveness and buoyancy harken back to titans like Erroll Garner, Hank Jones and Ahmad Jamal, but his playing is firmly rooted within a context of restless modernity and airy interdependence in his trio.
Monday
Summerjam III at Shea Stadium
Bushwick DIY haven Shea Stadium hosts a marathon Independence Day bash featuring avant-black-metal visionaries Liturgy, local noise-rock heavyweights Sightings and tons of other acts.
Tony Scherr Trio at the Living Room
Part-time jazz bassist and dependably soulful journeyman guitarist Tony Scherr fronts a killer trio that includes downtown drum legend Anton Fier.
Ari Hoenig Group at Smalls
Along with his superb band, postbop daredevil Ari Hoenig turns small-group jazz into a thrilling high-wire act.
The ExPosed Blues Duo at 55 Bar
Let freedom ring during a July 4th spent with the ExPosed Blues Duo, in which accomplished vocal modernist Fay Victor teams up with guitarist Anders Nilsson.
New York Philharmonic at Avery Fisher Hall
The United States Marine Drum and Bugle Corps joins the orchestra in its Star-Spangled Celebration, featuring crowd-pleasing show tunes, patriotic favorites and plenty of Sousa.