The weekend's must-see concerts
By TONY Music Fri Jul 8 2011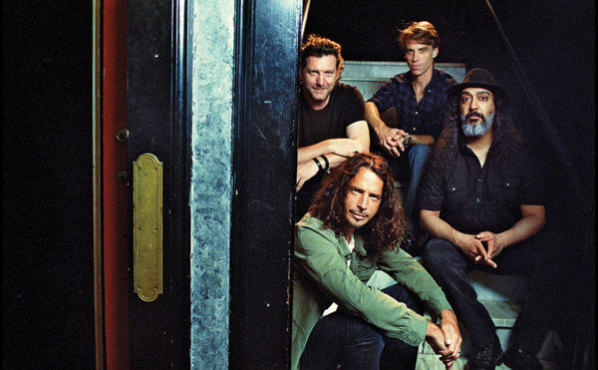 Soundgarden Photograph: Danny Clinch
Friday
Soundgarden at the Prudential Center
It's hard not to view the current Soundgarden reunion as a cynical last resort for Chris Cornell, but revisit Badmotorfinger or Superunknown for a reminder of why the quartet was easily the most progressive of the alt-rock megabands. If you can't make this show, look for them Saturday at the Nikon at Jones Beach Theater.
Nicole Atkins and the Black Sea at Music Hall of Williamsburg
Nicole Atkins's dark, reverb-drenched torch songs resemble dream-pop sides from the early '60s. Tonight she shows off her latest disc, Mondo Amore.
Los Lobos at Celebrate Brooklyn
Dancing to "La Bamba" outdoors on a hot New York evening? For free? Count us in. You can also check Los Lobos out on Sunday at Brooklyn Bowl.
Cannabis Corpse at Saint Vitus
This Richmond death-metal combo makes a blunt point of applying the high-speed bludgeon of Cannibal Corpse to singing the praises of weed.
Carmen Lundy at the Blue Note
A creative singer-songwriter in jazz since before it came back into fashion, Carmen Lundy ignites that inventive spark with her bright, complex voice.
Saturday
Raekwon + Smif n Wessun + Joell Ortiz at Celebrate Brooklyn
Raekwon's Only Built for Cuban Linx Pt. II lived up to its classic predecessor, and Shaolin vs. Wu-Tang was another raging success for the Chef. Tonight he leads a bill that features active locals Smif n Wessun, people's champ rapper Joell Ortiz and more.
Miguel Atwood-Ferguson Ensemble with Jos James, Zap Mama and Pharoahe Monch at Harlem Stage Gatehouse
Composer, arranger and DJ Miguel Atwood-Ferguson mixes R&B, hip-hop, jazz, classical music and more in a set paying tribute to J Dilla and Gil Scott-Heron.
Penguin Prison + Wild Yaks + Janka Nabay and the Bubu Gang at Center Stage at Aviator
Jelly's Rock Beach kicks off today with electropop maven Penguin Prison, colorful indie-rockers Wild Yaks, never-stops-gigging Afropopper Janka Nabay and more. Party buses ($20) take off from Brooklyn and Manhattan at 1pm, so check rockbeach.us for stops.
Endless Boogie at Glasslands Gallery
Devotees of the Stooges and other scuzz-bucket legends who treat rock & roll like a tranced-out minimalist assault will find a lot to love about Endless Boogie, an eccentric local crew that specializes in hammering simple, bluesy riffs into your skull.
Matana Roberts at the Jazz Gallery
Waves-making altoist-composer Matana Roberts presents the latest chapter of her ongoing "blood narrative," Coin Coin, a series of concert-length audiovisual dramas detailing events from seven generations of her family.
Sunday
Vetiver at the Bell House
Vetiver's Andy Cabic may never fully escape the shadow of friend and frequent collaborator Devendra Banhart, but really, Banhart's pretty tall, and Vetiver stands on its own merits just fine; check new Sub Pop album The Errant Charm for evidence of this.
Hate Eternal + Origin + Vital Remains at Santos Party House
Blistering tech-death combo Hate Eternal celebrates the release of a new LP, Phoenix Amongst the Ashes, headlining a monstrous bill of like-minded beasts including the precision-freak speedmongers of Origin and the reliably epic Vital Remains.
Pow Wow! at South Street Seaport
Brooklyn's Pow Wow! really smacks you in the face with rootsy, spare rhythms and psychedelic twists.
The Heath Brothers at the Village Vanguard
The first family of Philly jazz suffered a big loss when Modern Jazz Quartet bassist Percy Heath left us in 2005, but brothers Jimmy (sax) and Albert "Tootie" (drums) show no signs of putting their swinging institution to rest.
Ren Marie at the Jazz Standard
This technically gifted, deeply funky singer clearly remembers a time when jazz represented democracy in action, and she's doing her best to rekindle that spirit—which doesn't prevent her from having a good time on stage.