The weekend's must-see concerts
By TONY Music Fri Sep 16 2011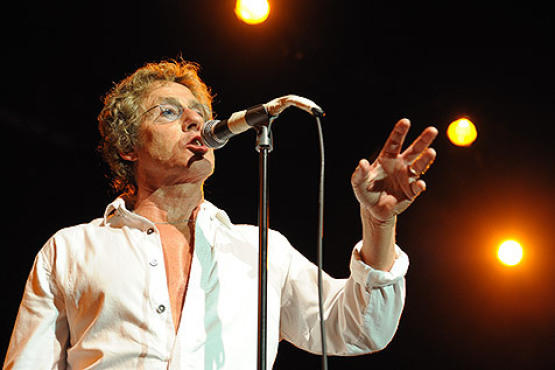 Roger Daltrey
Friday
Dave Matthews Band Caravan at Randalls Island Park
Dave Matthews stages a raincheck version of this three-day fest, originally scheduled during the dreaded Weekend of Irene. The fest continues through Sunday with peformances from Dispatch, Warren Haynes (solo acoustic), Brandi Carlile, and more.

The Raincoats at Warsaw
One of those way-ahead-of-its-time bands that tastemaking types (Kurt Cobain, Kim Gordon) have championed, the Raincoats really did have their own thing—namely spare, unsettling art punk—going on in the late '70s. The British band pops up in Greenpoint tonight.

Steely Dan at the Beacon Theatre
The Dan plays the Beacon twice this weekend, running through the entirety of "Gaucho" on Friday followed by a set of rarities on Saturday.

40 Watt Sun at Public Assembly
Uncommonly emotive U.K. doom-metal band 40 Watt Sun hits Williamsburg in support of a strong debut full-length, The Inside Room.

Roulette Grand Opening at Roulette Brooklyn
New music luminaries like Lou Reed, Laurie Anderson, John Zorn and Fred Frith help this essential experimental-music bastion warm its new outer-borough digs. The party continues on Saturday and Sunday.
Saturday
D Generation at Irving Plaza
These ambassadors of punky downtownness in the grunge-obsessed '90s reconvene tonight in advance of a proposed reunion album next year.

Demi Lovato at the Hammerstein Ballroom
Bounding back from a widely publicized nervous breakdown that caused her to abandon the road and her TV series, Sonny with a Chance, Disney pop princess Demi Lovato returns to the stage to pump up her third album, Unbroken.

Patrick Wolf at Le Poisson Rouge
Young British singer and dandy Patrick Wolf made a name for himself with his glittery debut album, The Magic Position. He brings his unique brand of pop to Le Poisson Rouge tonight in support of his newest, Lupercalia.

Hunx and His Punx + Natural Child + the Beets at the Knitting Factory
The vintage garage-pop stylings of San Francisco's Hunx & His Punx lead this bill of like-minded associates, with Nashville throwbacks Natural Child and sweetly skewed locals the Beets.

Bluegrass in the Park at Madison Square Park
Spread a (waterproof) rug on the lawn at Madison Square Park and soak up such rootsy talents as the Nashville Bluegrass Band (in the headline slot), with support from Valerie Smith & Liberty Pike, the Cherryholmes Brothers, and more.

Sunday
Roger Daltrey performs the Who's Tommy at the Prudential Center
Roger Daltrey, the compact, leather-lunged voice of the Who, hits the NYC area for a complete recital of his band's flamboyant magnum opus—sans windmilling guitar partner Pete Townshend.

Brooklyn Indie Music Fest at Littlefield
Littlefield hosts three days' worth of the Brooklyn Indie Music Fest, an all-over-the-map affair that ropes in funk, roots and country, along with the indie rock the title might have you expecting. Get a look at the crowded schedule at bkindiefest.org.

Joe Chambers Moving Pictures Jazz Orchestra at Dizzy's Club Coca-Cola
Drummer Joe Chambers' extensive rsum (Eric Dolphy, Wayne Shorter, Joe Henderson) assures a bracing, varied set, but Chambers will no doubt have some new melodies of his own to unveil with his heavyweight ensemble.

Paul Motian Trio at the Village Vanguard
Veteran drummer Paul Motian settles into his home away from home with his fluctuating trio. While we admit to finding pianist Masabumi "Pooh" Kikuchi's vocalizations distracting, we're solidly in favor of this band's yin-yang approach to covering classic show tunes.

Frank Fairfield at the Living Room
If you've any love for vintage bluegrass and old-time music, you'll likely get goose bumps listening to retro-leaning bluegrass whiz Frank Fairfield's warm, rustic sound when he stops by the Living Room tonight.