What'd you have for lunch? I ate 3,000 calories.
By James Lee Fri Sep 12 2008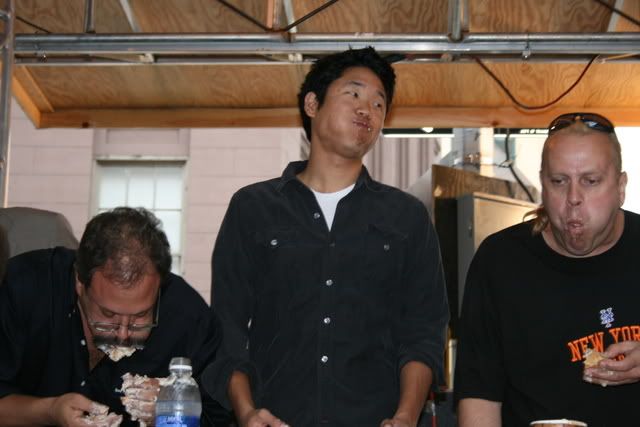 I feel sick. And I stink like ricotta.
I just got back from contending at the 7th Annual Cannoli Eating Competition and scarfed down as many of these Italian desserts as I could in six minutes. And I don't even like cannoli.
Sure, I ate only six, but watching these fierce competitors stuffing their faces, like infants that aren't sure where their mouths are yet, kind of killed my appetite.
I mean, witnessing newcomer Brad Sciollo, 20, take home the trophy by downing 20 of these cream-filled things from hell still tickles my gag reflex. But there's no question he has the eye of the tiger and the jaws of a friggin' pit bull (he munches on 40 pieces of bubble gum for 20 minutes every day). As you can see, it was an emotional win for our first-place piggy. Whatever—I'm a casual diner and like to take things slow, baby. Stay tuned for the disgusting video footage.