Best brunch places in Hell's Kitchen: The weekend starts here
Which places in Hell's Kitchen are worth getting out of bed for? Check out the best brunch spots for a late-morning weekend meal.
By Time Out contributors Thu Apr 24 2014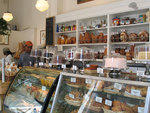 The hookup was bound to happen eventually: Beloved baker Amy Scherber has set up shop downtown right near Murray's Cheese. It's a dynamic duo if there ever was one. Scherber will offer her famous loaves—including that addictive raisin semolina—along with a full spread of breakfast pastries; grilled sandwiches, salads and soups for the lunch crowd, plus giant cookies and old-fashioned layer cakes.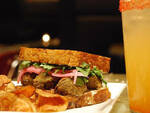 You'll find fusion comfort foods—not all-day breakfast—at this "diner," a stylish, exuberantly kitschy Hell's Kitchen favorite. Though tender rings of fried calamari get a North African kick with harissa mayo, juicy fried chicken with smashed potatoes is straight-up American. If you're feeling like Asian, sample the Thai red curry with coconut milk, fiery chilies and Chinese broccoli. There's nothing funky about the desserts—they're just decadent, down-home
754 Ninth Ave, (between 50th and 51st Sts )
More info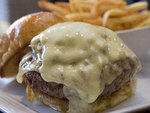 The best reason to visit this upscale Hell's Kitchen diner is spelled out right there on the awning. The namesake burger, a delicious Franco-American handful, features sweet caramelized onions, Comté cheese and herb-infused aioli. Served with top-notch golden fries, it anchors the sprawling menu—an odd, rarely successful mash-up of big salads, overstuffed sushi rolls, pasta and barbecued ribs. Management didn't edit, so you'll have to—stick to the burger and to
---
---