Get Naked: June 14, 2012
Jamie Bufalino's got snail mail from a flexible masturbator and a jailbird.
By Jamie Bufalino Thu Jun 14 2012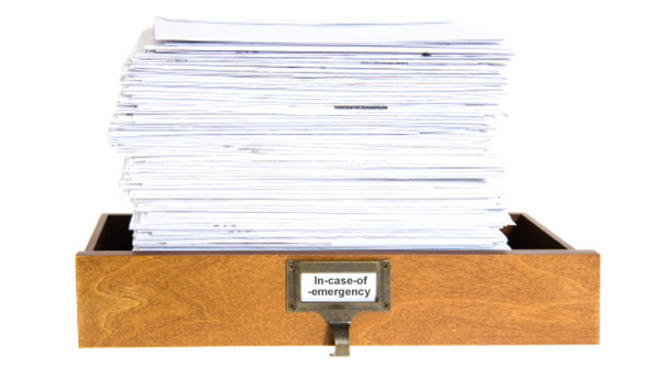 It's time to return to a bygone era, when people used these things called "pens" to create splotchy scribblings on pieces of parchment, detailing their various coital woes, and sent them off to Ye Olde Sex Columne in their local gazette. That's right, I'm showcasing a collection of actual letters (these folks spent money on stamps to get in touch with me, so you know they have serious problems). It's going to be like Boardwalk Empire up in here. Are you ready? Let's don our waistcoats and get on with it!
Q I'm a 60-year-old guy who's very attracted to a Chinese lady. The problem is that because of her oriental diet (I hope), she has a very strong gingery, garlicky body odor. How do I address this subject without totally screwing up the relationship?
A Dear sir, you supplied—in one letter—everything I love about Ye Olde Sex Columne Week. It's got offensive old-school verbiage (no one uses the word oriental anymore, unless they're at ABC Carpet & Home) and a kind of Raymond Chandler–ish vibe with the sultry Asian seductress, bolstered by a pulp fiction–style card (it has a bimbo in a red dress on the cover and reads reform school girl—a shameful path led her there, scarlet secrets kept her there). Personally, I think the mix of ginger and garlic sounds delicious, so I'm not totally sure why you're making a big deal out of it, but here's what I recommend: Make the issue all about you. Tell her you're probably just not used to being with a woman as beautifully exotic as she is, but that you notice she's got a different scent from the dames you've been with in the past. Tell her you think she smells like a mix of garlic and ginger (I'd get instantly hard if someone told me that). Hopefully this will lead to a deeper discussion about either her diet or perfume, or your sensitive nose (or is it your tongue and taste buds we're talking about here?). I know you think this is an awkward situation, and I commend you for being so sensitive about it, but it really doesn't have to be. Just make it a getting to-know-you exploration of each other's lives. Keep it casual, and chances are she won't even realize she should be slightly offended.
Q I am 77, straight and have normal sex about four times a month with a gorgeous 65-year-old woman who still has a great body. She does three hours of exercise a day! When I was much younger I would get on my back, bend all the way over with my legs up, mouth near my penis, and swallow my own load. I didn't really like to do this; I believe I did it in order to cut down on the number of times I masturbated and force myself to go out more often and meet women. Regarding the woman who wrote in a few weeks ago who lost $400 to a con artist, I believe he did her a favor since he left her life so quickly. Every time I've ever been hurt or disappointed by someone, I took it as a blessing that they were out of my life. The ones that hang on and keep hurting are the real problem.
A Those are wise, wise words wrapped in a couple of bizarre non sequiturs, my friend! Your tale of long-ago autoerotica was like a history lesson about olden-time adolescence, but even today some people could still learn what you figured out instinctively: that it's often too easy to fondle yourself to orgasm, but it's not as satisfying as having a sexual connection with another human being. I have to admit, though: That story would have impressed me even more if the words mouth near my penis had been replaced with penis in my mouth, but hey, you do the best you can with what you've got, right?
Q I've been reading your column for the last two years and you've finally given me and my crew a topic we can respond to. If anyone knows about masturbation, it's a convicted felon, and after 44 months of being locked up, I've gotten to know my penis a lot better. Now to the question at hand: I'm not one of those "gay for the stay" guys. I think gay men are awesome to hang out with, but only women do it for me. I treat masturbation as I would sex—and that means being spontaneous. In jail, we have access to a variety of porn magazines—from Buttman to Playboy. So if you're into a chick with a lightbulb in her butt, we have that, but for me, I just like a really hot woman either naked or in something revealing. I put my "block" up in my cell for privacy and go in. I start off slow and let my mind wander about the woman I'm looking at, and as I get harder I go a little faster and firmer with my grip. Then right before I'm about to release, I stop and collect myself. Then go a little more, stop and repeat a few times to build tolerance for when I do get out. But I try not to do it at a set time of day, because sex or masturbation that's planned sucks. You and I both know this, bro. This is speaking for me and my crew—we sat down and discussed it.
A Seriously, I never thought I'd have a favorite felon, but you are it, bro. (This is another great aspect of snail-mail week, folks—you get to hear from the incarcerated, but usually they're a lot less cogent, intelligent and charming than this guy). Obviously, you've made some unwise choices and did some illegal things to get where you are, dude (I don't want to come off like some Menendez brother groupie here), but it sounds like you've gotten into a much better head space, and you've clearly got the capacity to restart your life (sexual and otherwise) after you've done your time. Thanks for the jack-off scoop from the lockup, and for that tip about making sure sex doesn't become so routine that it gets boring. Any premature ejaculators out there could also learn a thing or two from your stop-and-go routine. Overall, your letter was one of my favorites of all time. I wish you luck, and if you feel like it, keep me posted. Oh, and just to keep you readers tuned in: My favorite felon also included some Hall of Fame stories of other prison masturbation techniques. Since there's not enough room here, check back for those next week.
Send letters to Jamie Bufalino c/o Time Out New York, 475 Tenth Avenue, 12th floor, New York, NY 10018, or send e-mail to sex@timeoutny.com.
You might also like
See more in Sex & Dating
Share your thoughts