Nail file
We ogled some figures, crunched some numbers and found out how the deed truly goes down in NYC.
By Keith Mulvihill Tue Sep 30 2008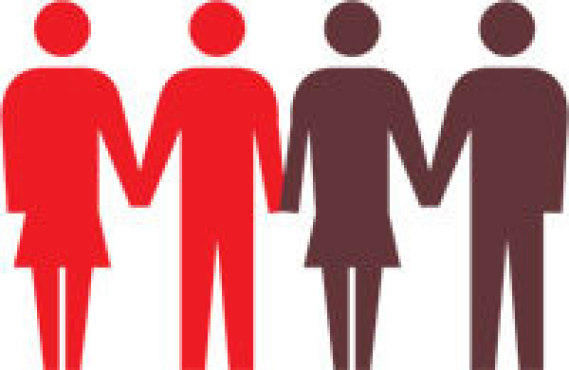 Number of newly trained blow-job experts in NYC

Learn from hummer masters at "The Art of the Blow Job" (babeland.com/events).
---
Weekly sex-addicts meetings in NYC

For information about meetings, visit sexaa.org or sa.org.
---
The NYC metro market's approximate piece of the U.S. condom sales pie
---
People expected to attend Poly Pride Weekend, which kicks off Friday 3 at 8pm with the Super Massive Cuddle Party

For event details, see poly-nyc.com.
---
New York City women ages 18–44 who did not use any form of contraception the last time they had sex.

(Of these women, 83% say they were not planning a pregnancy.)
---
All you need to get one year of VIP treatment at the Pussycat Lounge

Pussycat Lounge, 96 Greenwich St between Carlisle and Rector Sts (pussycatlounge.com)
---
Same-sex couples living in: : 24,404
Los Angeles: 13,189
San Francisco: 10,246
Chicago: 8,983
---
1 in 4 New Yorkers

are infected with the virus that causes genital herpes.
---
The number of cases of STDs reported to the NYC Health Department in 2007
---
Receptive anal intercourse is the sexual act with the highest risk for HIV infection
---
The number of NYC deaths by aphrodisiac in 2008

In May, a man fatally nibbled Love Stone (a.k.a. Black Stone), derived from toad venom and botanicals. It contains a chemical that can interfere with heart function.
---
Estimated number of New Yorkers that contract HIV annually
---
If you or someone you know is a survivor of sexual assault, call the Safe Horizon Rape Crisis/Sexual Abuse Hotline (212-227-3000) to find the nearest rape-crisis program.
---
New Yorkers who have had more than one sexual partner in the past year
---
About 3 million NYC condoms are handed out each month by the NYC Health Department.
Free NYC condoms are available at locations throughout the city. Call 311 or visit nyc.gov/condoms for more information.
---
Number of sex apparatuses at Brooklyn swingers' club Casbar:
ONE spanking bench
ONE cross
ONE sling
TWO bondage chairs
---
40% New Yorkers with multiple partners who reported that they did not use a condom the last time they had sex
---
1,500 The number of anonymous e-cards New Yorkers sent to sex partners via inSPOT, breaking the news of a possible STD exposure, since the site launched in 2007. Of the six cards available, the most popular one:
"I'm so sorry."
---
HIV is spreading
three times faster
in NYC than in the rest of the U.S.
---
The number of vibrators sold by Babeland in 1998, the year the sex store opened in NYC
The number of vibrators the shop sold in 2007
---
Approximately 1 in 70 New Yorkers is infected with HIV.
To find free and confidential STD- and HIV-testing clinics, contact the NYC Department of Health and Mental Hygiene at nyc.gov or 311.
---
The number of certified sex therapists in NYC
---
New Yorkers who are married or in steady relationships who say they've had two or more sexual partners in the past year.
---
NEXT: What's the frequency? Readers tell us when they're having sex and why. Or why not.»
See all Sex coverage»