40 things to do indoors
What to do when it's raining, snowing or stifling hot in NYC: score cheap drinks, play games, get cultured and more.
By Edited by Jonathan Shannon Fri Jun 22 2012
---
Antiques Garage Flea Market
Shop
This Sunset Park space is an arcade in the early '90s mold: a video-game dungeon where practiced hands could battle via fighting games like Street Fighter and Mortal Kombat. It comes equipped with nine cabinets that focus on head-to-head button-mashers such as Street Fighter IV and Marvel vs. Capcom 3. Consoles like Xbox 360 and PlayStation 3 are set up to play contemporary titles, which can be selected from Next Level's extensive library.
4013 Eighth Ave between 40th and 41st Sts, Sunset Park, Brooklyn
More info
Practice your triple axels before you hit the city's A-list rinks at this indoor facility, which offers dozens of weekly skating classes, as well as daily open sessions. There's also the added benefit of having a second, smaller area for spillover. The additional rink—made of synthetic material—gives smelly adult leaguers a place to practice their hockey stops while you enjoy your leisurely laps.
47-32 32nd Pl between 47th and 48th Aves, Long Island City, Queens
More info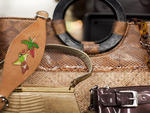 Price band: 2/4
Critics choice
Always a scene, here bargain hunters compete with dealers for the best prices on all things antique and vintage. Offering more than 100 vendors spread across two floors of an old parking garage, this market is perhaps the best known in the city, and for good reason: While the prices aren't the best you'll find, the merchandise usually hits the mark. It has its share of curio junk, but an early morning trip through the stalls—best to get there before the post-brunch, hand-holding hordes—can be rewarding.
112 W 25th St between Sixth and Seventh Aves
More info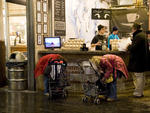 Food-lovers can spend hours browsing the specialty stores in Chelsea's renovated Nabisco factory. Grab a coffee at Ninth Street Espresso and take your sweet time as you get the effect of market shopping all under one roof. Check out fresh catches at the Lobster Place, browse a good range of vino at Chelsea Wine Vault (tastings Thu, Fri 4-7pm; Sat, Sun 2-5pm), and pick up Italian cooking staples at Buon Italia. If the rain lets up, you're in prime position to enjoy the High Line without the crowds.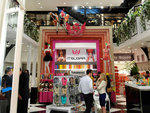 Price band: 1/4
Critics choice
What was once an infamous nightclub is now a sparkling, three-level temple of boutique shopping housed in a converted Episcopal church. When you're shopped out, grab a pizza ($12-$16) from the on-site Grimaldi's, then people-watch from the balconies.
Shops at the Loom
Trek into the industrial wilds of Bushwick to spend the day in this mini mall housed in an old textile factory. Indie boutique Better than Jam Handmade Co-Op stocks quirky finds from local designers. Rummage in Nouveau Vieux for chic vintage bargains and shop for affordable sterling silver accessories in Belel. While away the rest of the day getting your hair done at combination salon and boutique Tomahawk Salon; working on your cast and purl while scarfing down a cupcake at Brooklyn Yarn Café; or working out the tension of the week with a yoga class at Loom Studios.
1087 Flushing Ave at Porter Ave, Bushwick, Brooklyn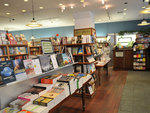 Rated as: 5/5
Price band: 1/4
Critics choice
This spacious taste of Winnipeg, Canada (where the brand's progenitor was founded as McNally Robinson in 1981), is a cultural gem of Nolita and exemplifies everything an indie bookstore can be: There's space to spread out and read on the floor, a good selection (we recently discovered an elusive Max Frisch there) and most nights offer awesome readings. Both book nerds and casual literates should find what they're searching for here, whether it's The Summer of Naked Swim Parties, A Nation on Fire or something in between.
52 Prince St between Lafayette and Mulberry Sts
More info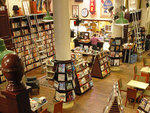 The two-level Soho space stocks a range of literary fiction, nonfiction, rare books and collectibles. Leisurely browsing is often rewarded by finding something you never knew you wanted. It's a peaceful spot for solo relaxation in the plentiful seating, or for meeting friends over coffee or wine in the caf, especially during happy hour on Fridays (4--8pm). Deals include bottles of red or white for $15 and buckets of five beers (Brooklyn Brewery $20, PBR $12), and board games such as Trivial Pursuit Book Lover's Edition are available to play.
126 Crosby St between E Houston and Prince Sts
More info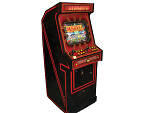 Legendary arcade Chinatown Fair served as a video game shrine for five decades until closing in early 2011. But lucky for gamers, the shop reopened in May 2012, with a fresh coat of paint and more family-friendly options. Make your way past the new Skee-Ball and Hoop Fever machines to the back of the store, where you'll find button-mashing classics Street Fighter III: 3rd Strike and Marvel vs. Capcom 2 (approximately 60¢ per game)­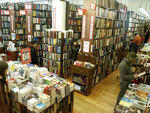 Rated as: 5/5
Price band: 1/4
Critics choice
Boasting 18 miles of books, the Strand has a mammoth collection of more than 2 million discount volumes, and the store is made all the more daunting by its chaotic, towering shelves and surly staff. Reviewer discounts are in the basement, while rare volumes lurk upstairs. If you spend enough time here you can find just about anything, from that out-of-print Victorian book on manners to the kitschiest of sci-fi pulp.
---
You might also like
---