Shop like a queen
Joey Arias shares his favorite spots for getting glamorous.
By Raven Snook Tue Apr 12 2011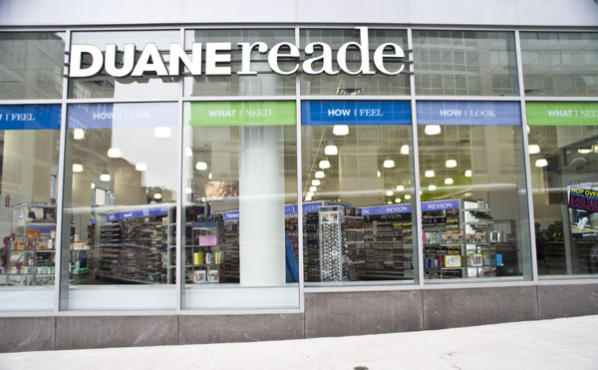 CLEANSING RITUAL Ubiquitous local retailer Duane Reade takes care of all of Arias's sanitary needs. Photograph: Jolie Ruben
For makeup: "I get my eyelashes at Ricky's and sometimes makeup. But my real makeup spot is MAC Pro (7 W 22nd St between Fifth and Sixth Aves, 212-229-4830). Christian Mitchell is my man. Whenever I have a show, he brings me in and says, 'Go ahead. Pick whatever you need.'"
For hair: "A lot of my wigs are done by Barry Hendrickson up by Columbus Circle (Bitz-n-Pieces, 1841 Broadway between 60th and 61st Sts, suite 201; 212-379-0711)."
For clothes: "I get a lot of dresses at Joyce Leslie (670 Broadway between Bond and Great Jones Sts, 212-982-2660). And of course I shop at Patricia Field (302 Bowery at 1st St, 212-966-4066)."
For shoes: "I order from Fredericks of Hollywood (fredericks.com) or go to Christian Louboutin (59 Horatio St at Greenwich St; 212-255-1910, christianlouboutin.com). "
For getting out of drag: "Duane Reade (various locations) is where I get my baby wipes, anything to clean my face or my ass with. The cleansing of the body is all from Duane Reade."