How to prepare for buying a home
Get tips on saving cash, reducing debt and more.
By Anne Bauso Fri Oct 7 2011
---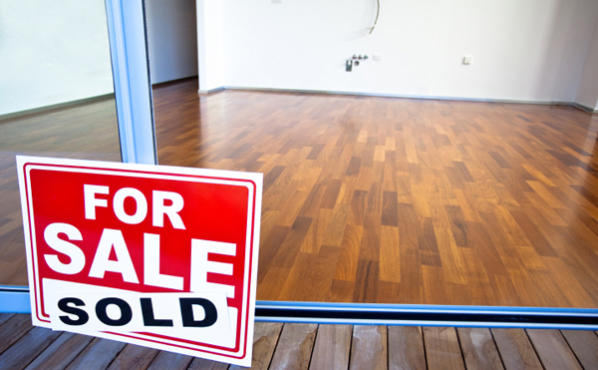 If you're a year away...
The situation: "I was tired of spending the majority of my paycheck on rent and having nothing to show for it," says graphic designer Blair Stelle, 25. "Buying seemed like a solid financial decision." She was adamant about living in Manhattan and primed to make an offer: After securing an authorized credit report that showed she was in good standing, Stelle was preapproved for a mortgage.
The next steps: "Getting preapproved is a huge step," says a mortgage loan officer at a national bank. "[It means] you can start seriously looking." Though she's lucky to be done with student loans, Stelle stresses that she's mostly considering studios since that's what she could potentially afford for a 30-year mortgage with interest. Thanks to help with the down payment from her parents, Stelle is ready to begin her search for a Manhattan studio.
If you're two years away...
The situation: Tamara Tripp, 32, and her husband have been hunting for a two- to three-family building in Prospect Lefferts for 18 months. The couple began to save funds and are planning to take out an FHA home loan—which helps first-time buyers by offering lower down payments and other benefits—in 2010. They still ran into problems after being preapproved: "A lot of sellers didn't want to work with people with first-time home loans," says Tripp.
The next steps: Cree Quaker, a broker and consultant at the Machree Group LLC, recommends that first-time home investors work with a buyer's agent, who has the purchaser's interest—not the seller's—in mind. "[A buyer's agent] can also help a buyer locate down-payment-assistance programs, which may aid neophyte buyers in saving that chunk of change," Quaker notes.
If you're five years away...
The situation: Alex James, 29, and his girlfriend, Pamela, 28, long to own a permanent residence in which to raise their infant, Kurt. They've set 2016 as a target date for home ownership; however, both are plagued by bad credit scores, which have kept them from moving forward.
The next steps: "Paying off any debts and getting their scores up is key," says a mortgage loan officer at a national bank. Quaker agrees: "They should get copies of their credit reports every year to make sure all is in order and resolve any issues. Don't fear your creditors and refuse to open the mail," she advises. "Call them and see what can be worked out, and set up a realistic budget."
If you're ten years away...
The situation: Brent Powers, 28, hopes to own a place within the next decade. "At the moment, it's a pipe dream, but I know there's a lot my fiance and I can do to improve our financial situation," he says. Though the couple is hampered by student loans, they want to improve their credit score and start saving before actively pursuing a home.
The next steps: Quaker suggests Powers and his fiance begin an auto-savings account, where a set amount would be withdrawn from their checking account each month. "Traditional banks and credit unions may even match funds if enrolled in a home-savings program," she explains. For example, the First Home Club program offers $4 for every $1 saved (with a $7,500 cap).