Where to live in NYC: Real-life advice on finding an apartment
Every New Yorker is searching for a great deal on a cool space. Find out where to live in NYC with the help of city dwellers who found stellar, affordable pads.
By Time Out editors Tue Oct 9 2012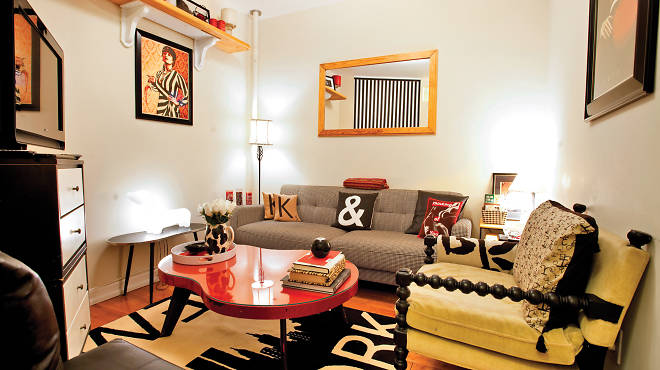 Where to live in NYC: Hell's Kitchen converted 2BR apartment Photograph: Virginia Rollison
Finding a place to live in NYC that's both affordable and appealing can be a major headache, but we found a handful of savvy locals who prove that it's possible. Check out the spaces they call home—in Tribeca, the East Village, Prospect Heights and more—learn how they scored great deals, and get their advice on landing your dream pad without breaking the bank. We also have the numbers on the cheapest neighborhoods in Manhattan and Brooklyn for studios and one-bedroom apartments right now, and new luxury apartments to rent. Happy hunting.—Edited by Sarah Bruning
---
Apartment tours
---
You might also like
---
Users say
@jon - Link below doesnt work, but sites like welleto.com, citydata and neighborhood scout work great too.

Thanks for the great article. I found it pretty helpful in choosing where to live, but ultimately I was looking for something a little more tailored, so I ended up at http://wheretoliveinnewyork.net which was a pretty useful little applet to pick where to live in new york.