The weekend's must-see shows
By the Volume Thu Jan 6 2011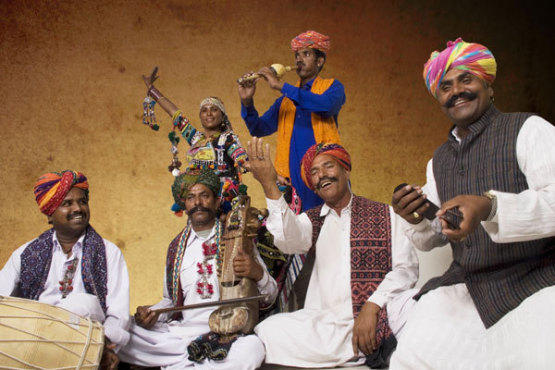 GlobalFEST at Webster Hall, Sunday
Friday

Lee Fields and the Expressions at Bowery Ballroom
If you've never been crooned to by veteran soulman Lee Fields ("Hey lady, what's your name?"), put on your gladrags and battle your way to the front of the crowd for this funk-filled fete.

Ethan Lipton and his Orchestra at Rockwood Music Hall (Stage 2)
Droll lounge lizard Ethan Lipton brings his jazzy, brass-festooned songs to Rockwood in celebration of his 40th birthday.

Geri Allen and Timeline at Iridium
Pianist Geri Allen is one of the foremost jazz talents to emerge in the 1980s, playing beside such luminaries as Herbie Hancock and McCoy Tyner. Tonight, she and Timeline are joined by a tap dancer. We like.

2011 NYC Winter JazzFest at various venues in the West Village
Check out our preview of this awesome event here, and go to winterjazzfest.com for the full schedule; this weekend's fest features Nels Cline, Robert Glasper, Don Byron, Talibam! and tons more.

Saturday

The Ghost of a Saber Tooth Tiger at Rockwood Music Hall (Stage 2)
Sean Lennon and his unreasonably beautiful girlfriend, model Charlotte Muhl, show off the Ghost's new album, Acoustic Sessions—an amiable collection of ballads. A rock album is due this year....

Bettye LaVette at Joe's Pub
Loved and lauded veteran soulstress Bettye LaVette recently released the covers LP Interpretations: The British Rock Songbook, so it's safe to say she'll be wrapping her gloriously ravaged tonsils around tracks by Traffic, George Harrison, the Floyd et al. tonight.

Sharon Van Etten at Bowery Ballroom
Formerly a resolutely hushed neofolkie, the excellent local songsmith Sharon Van Etten opts for a full band on her new, rather menacing album Epic.

Suzanne Vega and Marc Cohn at the Town Hall
NYC songstress Vega has been reworking tracks from her rich back catalogue lately, and tonight she teams up with "Walking in Memphis" man Marc Cohn.

Sunday

Roy Ayers at S.O.B.'s
The fact that it's minus freezing outside only makes Roy Ayers—the "Everybody Loves the Sunshine" hitmaker—the more essential. Get your vibes on.

Cassandra Wilson at the Blue Note
The beatifically voiced soulstress plays two sets at the intimate Blue Note. Chills pretty much guaranteed.

The English Beat at Highline Ballroom
Skank, thou shalt: Brit-ska's greatest pogo band comes to town, knocking out such hits as "Mirror in the Bathroom," "I Confess" and Smokey Robinson's "Tears of a Clown" with glee.

JG Thirlwell's Manorexia at (Le) Poisson Rouge
Delightful weirdness abounds: Industrial provocateur and Foetus frontman JG Thirlwell presents his string group Manorexia, on a bill that also features the Calder Quartet—a classical quartet which tonight features Vampire Weekend's Rostam Batmanglij.
GlobalFEST 2011 at Webster Hall
Check out our preview of NYC's rabble-rousing, annual world-music extravaganza here.
Share your thoughts