Broadway's 25 all-time greatest divas
We name the top leading ladies of musical theater.
By Adam Feldman and David Cote Tue Jan 24 2012
Elaine Stritch, At Liberty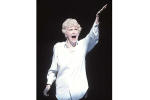 15. Elaine Stritch
Elaine Stritch's career stretches back to the 1940s, and notably includes roles in Nol Coward's Sail Away and Stephen Sondheim's Company, but reached its apotheosis in 2001 with her self-recovery session, At Liberty. Equal parts blond bombshell and battle-ax, she sings in a skeleton key that somehow unlocks every song. Her curmudgeonly, whiskey-drenched style explodes with a rare force of character: a tough yet tender blend of honesty, rue and mordant wit.—AF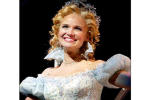 14. Kristin Chenoweth
A diminutive blond with a piercing, helium-tinged belting voice and a comic manner that harks back to great funnywomen of old, Kristin Chenoweth is the most distinctive musical-theater star to emerge in decades. The stylized perfection of her delivery is well matched to cartoonish roles—she won a national following as Wicked's chirpy Glinda, and a Tony for You're a Good Man, Charlie Brown—but she is also an accomplished coloratura soprano, who has dazzled concert audiences with Leonard Bernstein's high-flying aria from Candide.—AF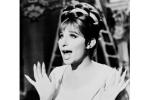 13. Barbra Streisand
True, she had the starring role in only one musical—as Fanny Brice, the swanning ugly duckling of Funny Girl—before abandoning the stage for good. But Barbra Streisand never left Broadway, exactly; she brought it with her to movies, albums and concert halls. And her signature vocal style, a suspension bridge between old-school belting and microphone pop, remains influential throughout the theater world. Sometimes just a single stamp can leave a deep impression.—AF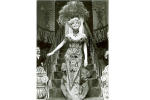 12. Carol Channing
Channing is nothing if not distinctive: an Al Hirschfeld caricature in the flesh, all platinum hair and two-tiered grin, with a trombone voice that slides out by surprise. Her legendary status is primarily built upon two roles—Lorelei Lee (Gentlemen Prefer Blondes) and Dolly Gallagher Levi (Hello, Dolly!)—that she played, off and on, for 50 years. Now that versatility is in vogue, they don't make them like Channing anymore; but then, there never was anyone like her to begin with.—AF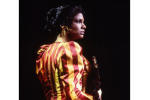 11. Audra McDonald
The name Audra means "storm," and that's only right for a performer who blows us away every time she sets foot on the boards. Broadway voices don't get much respect in classical circles: too much vibrato or too much emoting to hide technical weakness. But Audra McDonald has a instrument of operatic force and she has the acting chops to back it up. She's bold, beautiful, noble—yet, as you can see in the current revisal of Porgy and Bess, she can do abject and unglamorous too. McDonald currently boasts four Tony wins since 1994 (Carousel, Master Class, Ragtime and A Raisin in the Sun). And you can bet that Bess will earn her the fifth.—DC

Listen to the All-time top Broadway musical leading ladies playlist on Spotify.