Pilot Fish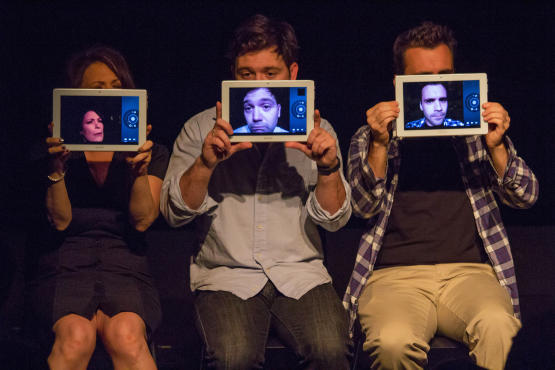 Pilot Fish Photograph: Seth Walters
Time Out rating:
<strong>Rating: </strong>2/5
Not yet rated
Time Out says
Tue Aug 13 2013
Pilot season in Los Angeles is an annual ritual that occurs when the beautiful and powerful creatures of show business claw wildly at the chance for a new TV series. Patrick Kennedy's Pilot Fish follows four such people as they risk their careers to get a show on the air. When Dan (Jeffrey Correia) returns to Los Angeles, with a newly penned script and shaky reputation, his manager, Nicole (Mary Jo Mecca), secures important interest in the pilot—but strategically chooses collaborators (Tom Coiner and Natalie Mitchell) who could tarnish the whole project. Between episodes of storytelling, there are disruptive transitional montages, as well as a comedian (a clever Liam James Daniels) whose primary shtick is bitterly berating the audience; the relatively high-stakes plot gets lost in these forced comedic rhythms. That's a shame, because behind its scattered staging and sometimes vapid dialogue, Pilot Fish offers a thoughtful underlying theme about the way we view our own self-worth, and how we hope others do.—Derek Smith
Click here for full TONY coverage of the 2013 New York International Fringe Festival.
Write your own review