Shakespeare plays outdoors: A guide to alfresco classic theater
Can't get into the Delacorte Theater but want to see Shakespeare plays outdoors? Here's your complete guide to classic, free theater in the city's parks.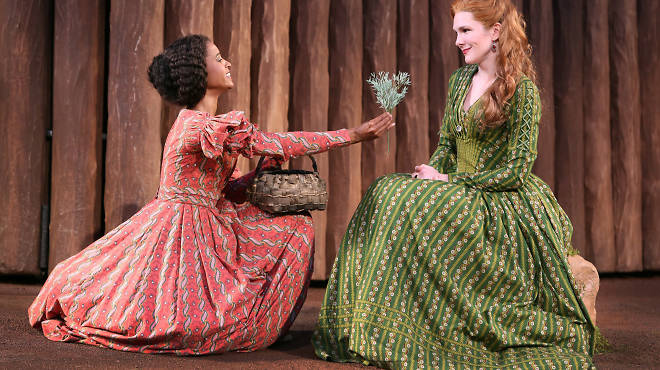 Photograph: Joan Marcus
Each summer the city's parks and other public spaces come alive with the music of Shakespeare's plays—the sparkling comedies, the devastating tragedies, the swashing history plays and the enchanting romances. Of course, the biggest producer of Shakespeare plays outdoors is the Public Theater at the Delacorte, where Shakespeare in the Park has just celebrated its 50th anniversary with productions of As You Like It (above) and Stephen Sondheim's Into the Woods.
RECOMMENDED: All Shakespeare in the Park stories
Maybe you don't have all day to wait on line for a ticket to Shakespeare in the Park. No worries! For less of a time commitment, you can enjoy thrilling Shakespeare in more intimate outdoor settings—in Carroll Gardens, in Riverside Park, on Roosevelt Island and all over the five boroughs. Most of these presentations are free and you would be surprised by the magic that comes of an enthused troupe of actors, a lovely summer breeze, and those wonderful words.
So find a play you want to see or a park near you, pack snacks and juice (or something stronger) and remember, the play's the thing!
Share your thoughts