Superior Donuts' Michael McKean
Spinal Tap's lead singer gets serious (sort of) in the Broadway follow-up to August: Osage County.
By Raven Snook Wed Sep 2 2009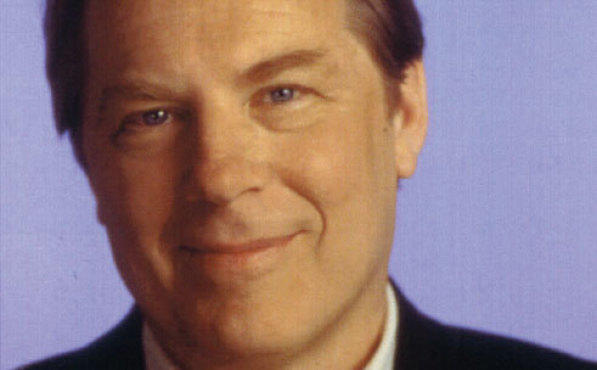 Time Out Ratings :
<strong>Rating: </strong>0/5
Tracy Letts's last Broadway production, August: Osage County, not only won the Best Play Tony and the Pulitzer, it snagged a host of awards for its leading lady. Perhaps his new dramedy, Superior Donuts, a well-received Chicago import, will do the same for its leading man, veteran character actor Michael McKean. After all, who better than feather-haired mock rocker David St. Hubbins to play an aging, ponytailed doughnut shop owner who sees the beloved Midwestern city of his youth slowly slipping away?
Superior Donuts has been described as Letts's love letter to the Windy City. Do you think New York audiences will get it?
In our first preview back at Steppenwolf, my character had loads of monologues about growing up in Chicago in the '60s, visiting Soldier Field and the Museum of Science and Industry, that sort of thing. But a lot of that stuff went away before we finished our run, because there's only so much of that you really need. I think [the show's setting of] Uptown, Chicago, can be substituted for a lot of New York neighborhoods: It's uncomfortably integrated and undergoing a hesitant revival, and is under benign attack from the Best Buys and the Whole Foods.
You've practically become a Main Stem mainstay over the past few years. Do you plan to continue your stage career?
As long as I remain upright! You know, if Angela Lansbury can do it... I saw her in Blithe Spirit and thought, This gal's got a big future ahead of her. I love the process of theater. I'm kind of a sloppy perfectionist: I understand that my life won't end if I blow a line and that if I wait a day, I'll get another shot at getting it right. And theater's in 3-D, too.
It's also live, which means anything can happen, including rude audiences talking and texting. Have you had any nightmare experiences?
Someone told me that they heard a guy next to them say, "That's Lenny" when I was in Hairspray. And of course I've heard cell phones going off. In Superior Donuts, my character's speech is on the profane side, so it almost would have been appropriate for me to tell people to "Shut off your fucking phone or wear it internally, asshole!" But I never could quite bring myself to do that.
Rock of Ages and Hair are all the rage, how long will it be before This Is Spinal Tap hits the boards?
You know, we've been approached about it a number of times, and here's my take on it: The story is sewn to the fabric of the documentary. The film is about the film. You can't do that on the stage. What's the plot? Is Marty DiBergi a character? Maybe we should just do Cheese Rolling. It went over very well when we did it on the Unwigged and Unplugged tour.
Despite your impressive stage work, you've never been nominated for a Tony. Do you worry about being recognized this season?
No, I don't. I got my Oscar nomination [for cowriting a song for A Mighty Wind with his wife, Annette O'Toole]. Sure, I had to leave my field to get it but...awards are one of those things you can go crazy thinking about, and I have other ways to go crazy. You know, I think about blown opportunities 40 years ago. [Laughs] I certainly don't dread not being "recognized," because it's nonsense. What I am going to do? Bust out crying?
See all of our Broadway fall preview