Tracy Letts serves up Superior Donuts
The writer of August: Osage County brings his follow-up to Broadway.
By David Cote Wed Sep 2 2009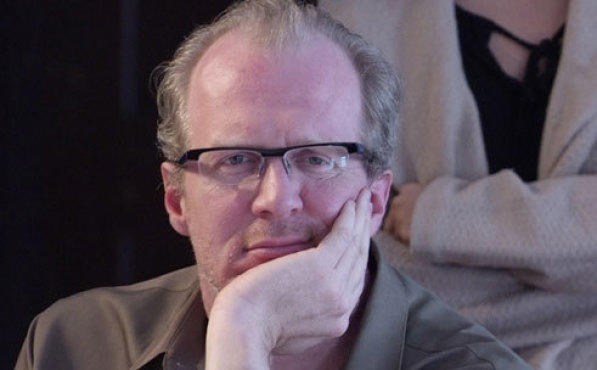 Tracy Letts
Time Out Ratings :
<strong>Rating: </strong>0/5
After nabbing the Tony, the Pulitzer Prize and the New York Drama Critics Circle for August: Osage County in 2008, you'd think that Chicago scribe Tracy Letts would take a break, maybe bank some easy money for TV scripts. But no, the lanky, no-bullshit writer is back with a new Broadway play direct from his hometown's Steppenwolf Theatre. Over breakfast at a Hell's Kitchen diner, he discussed the upcoming New York premiere of Superior Donuts.
How was closing night for August: Osage County?
It was fantastic. I was so delighted with Phylicia Rashad. It's not just that she was terrific in the show. If there had been anything scary or dangerous about casting her, I felt it was way more than justified by her performance. In addition, I had been terrified of the show closing because of my father [Dennis Letts].
He originated the role of the patriarch, Beverly Weston. And he died three months into the Broadway run.
I felt he was buried in the production. I had a fear that when it closed I was going to feel another door closing on my father, in a sense that the show kept him alive.
The show must have changed your life.
I got some money as a result of August.
Let me guess: a yacht?
Not a yacht, but I bought a house, the first piece of property I've owned. And you know, it's a nice house, but I'm 44 years old, I've never had one before now. When I arrived in Chicago 23 years ago, I lived a kind of street-level existence; I'm not saying I lived on the street. You deal with all kinds of people in all kinds of ways. That's one of the things that matures you, I think.
There's a lot of Chicago street life in Superior Donuts.
I had Superior Donuts in my mind for a long time. I didn't start it until August was written but before August was produced. I knew August was a big deal—maybe not in terms of response. It was a big deal for me. So I thought, I should start the next one so I don't fuck myself up worrying about what the next one's going to be. I knew it would have a different tone, be shorter, lighter, more overtly comic.
Michael McKean plays a middle-aged doughnut-shop owner in Chicago, and this young black guy gets a job there. What are you dealing with? Race? Gentrification?
You know, somebody once said, "I'm always glad when somebody tells me what my play is about, because I never know." I think it was Annette O'Toole, who is married to Michael McKean. After she saw the play, her comment was, "Well, it's about people you think you know by sight. You think you know the bag lady or the old hippie or the cop, and yet you're forced to think you don't quite know them the way you think you do, over the course of the play."
What inspired it?
The exercise on Superior Donuts began as me wanting to write something that didn't mean anything to me. In other words, August: Osage County, Man from Nebraska, Killer Joe, they're all personal to me. My objective was, Can't I just write a play about fictional people that I make up in my head? Don't these other playwrights sit in their office and write a little play about made-up people, like they're moving little toy soldiers around their desk? And they send it off to some mythical theater that they never deal with, and the play gets produced? [Laughs] Then I came to find out I couldn't do it!
So is this one autobiographical?
I always fool myself, thinking I'm not taking some huge chunk out of myself, when in fact I am. Superior Donuts has very important things to say to me about my life, because to a certain extent, the play's about opening up to your fellow man, in a way that's generous to the receiver and important to the giver.
Superior Donuts starts previews September 16 at the Music Box Theatre.
See all of our Broadway fall preview