101 things to do in the summer in New York City 2012
Our picks for the best events and things to do in the summer in NYC. Make a checklist, keep track on our Facebook app... just get outside and get started.
By Time Out editors Fri May 25 2012
51. Stay cool with hot jazz outdoors at the Louis Armstrong House Museum
Price band: 1/4
Critics choice
Perhaps you need an extra reason to travel to Corona, Queens, to check out the Louis Armstrong House Museum, where Satchmo lived from 1943 until his death in 1971. How about a Hot Jazz/Cool Garden party in Armstrong's Japanese-inspired garden with a live band and swing dancing? The monthly parties begin in June with the trad jazz stylings of the Hot Sardines. While you're there, make sure to take a docent-led tour (included in the ticket price, $15) of the historic house. Can't spring for admission? Then attend the free annual block party (Aug 16 at 7pm), sponsored by Jazzmobile, to see multi–Grammy Award winner Arturo Sandoval blow his trumpet.
34-56 107th St, (between 34th and 37th Aves)
More info
52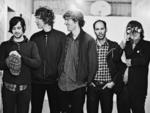 Rub elbows with indie rockers at the Northside Festival
More than 350 bands are expected to descend upon Williamsburg for this year's Northside Festival, which feature a plethora of indie-rock showcases. We're pretty jazzed to catch a bill with Velvet Underground–nodding hometown heroes Crystal Stilts; Wymond Miles of pleasing San Fran rockers the Fresh & Onlys; and Var, a new side project of punishing Danish punk band Iceage (Glasslands Gallery; popgunbooking.com; June 17 at 8:30pm; $12). This year's lineup also throws a few welcome curveballs, such as the perpetually pissed one-liner comic Neil Hamburger (Knitting Factory; June 17 at 9pm, doors 8pm; $14, advance $12) and Wu-Tang Clan's GZA performing his classic hip-hop LP Liquid Swords (Music Hall of Williamsburg; June 14 at 8:30pm, 11:30pm; sold out). • Visit northsidefestival.com for a complete schedule.
Meat lovers can make their annual pilgrimage to Madison Square Park for this gut-busting 'cuefest. Some of the nation's top pit masters—including chefs from local spots like Hill Country, Dinosaur Bar-B-Que and Blue Smoke—will be manning the flames, dispatching grub for $8 a plate. Cough up $125 for a FastP-pass to skip the lines; otherwise expect a lengthy wait for your ribs. In between plates of meat, listen to live bluegrass tunes and check out the free seminars and cooking demos. • bigapplebbq.org.
23rd St to 26th St, (between Fifth Ave and Madison Ave)
More info
For this year's Movie Nights on the Elevated Acre, the River to River series teams up with Tribeca Film to screen three of the company's recent acquisitions—Stella Days (June 18), Collaborator (June 25) and Side by Side (July 9). Don't miss the latter; the documentary about Hollywood's switch from film to digital formats was one of our ten favorite movies at this year's Tribeca Film Festival. Show up early to nab a spot on the lawn and catch a short film before the screening.
55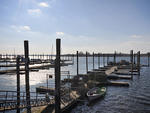 Explore City Island
Spend the day in a sleepy seaside destination without leaving NYC. The Bronx's City Island is just a short public-transit trek away (take the 6 train to the end of the line and then hop on the BX29 bus to City Island) and offers fresh seafood and a salty breeze. Stroll along City Island Avenue, the mile-and-a-half-long main drag, stopping to check out the quirky antique shops along the way. You'll find the Lobster Box (34 City Island Ave at Belden St, Bronx; 718-885-1952, lobsterboxrestaurant.com), a family-owned restaurant with Long Island Sound views, near the southern tip. Take a seat at the clam bar and sample seafood-shack fare like a lobster roll ($16) or a crab-cake sandwich ($16). If you have room for dessert, head up the street and partake in a few scoops from Lickety Split (295 City Island Ave between Fordham and Hawkins Sts, Bronx; 718-885-9654, licketyspliticecream.biz). Don't leave without perusing the City Island Historical Society and Nautical Museum and, if you're a movie buff, ask locals to point you to the beautiful old home known as the Queen Anne, which was seen in both The Royal Tenenbaums and Long Day's Journey Into Night.


56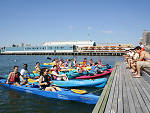 Get out on the water
While you'd probably never consider swimming in the moat surrounding Manhattan, you can still indulge in some aquatic activity with a kayaking excursion on the Hudson. Head to one of the Downtown Boathouse's three locations on the island's West Side for free weekend river outings (Pier 40; Pier 96; West Side Hwy at 72nd St; downtownboathouse.org; Sat, Sun, holidays 9am–6pm from all locations, plus Mon–Fri 5–7pm at Pier 96 weather permitting; free; through mid-October). Free paddling is also available courtesy of the Brooklyn Bridge Park Boathouse (Pier 1, Brooklyn Bridge Park; bbpboathouse.org; Sat 10:30am–4:30pm, select Thu 5:30–7:30pm; free; June 9–Sept 15), which has added extra after-work dates on select Thursdays and will be unveiling a new floating dock later in the summer that should cut down on wait times, which were often more than an hour last summer. If you find yourself in Socrates Sculpture Park in Queens, opt for the free 20-minute sessions in Hallet's Cove, presented in conjunction with the Long Island City Boathouse (select Sat, Sun 1–5pm, tide and weather permitting; 718-228-9214, licboathouse.org; May 27—Oct 7).
57
Get crabs in Red Hook
The owners of Alma, one of our top ten outdoor restaurants, are opening new seafood joint Brooklyn Crab in Red Hook this summer that's shaping up to be a glorious place to spend a balmy evening. Chow down on plates of crab, lobster, mussels, clams and oysters while watching the sun set behind the New York Harbor from the patio or roof deck. Take a break from the gorging by playing 18 holes of minigolf, or taking a turn on one of three bocce or two cornhole courts. The seafood shack will also run a free first-come, first-served shuttle from the Carroll Street subway stop (Mon–Thu, Sun 6–10pm; Fri, Sat 6–11pm; every 20 minutes), and there are bike racks provided for two-wheelers. The Crab hopes to open before mid-June; visit brooklyncrab.com for updates.  (718-643-2722). Mon–Thu, Sun 4–10pm; Fri, Sat 4–11pm.
24 Reed St between Conover and Van Brunt Sts, Red Hook, Brooklyn
Every July since 1903, the Shrine Church of Our Lady of Mount Carmel has hosted one of Williamsburg's more unusual festivals. Around 100 men, known as paranzas, lift a four-ton, 65-foot aluminum tower (the giglio) covered in papier-mâché flowers onto their shoulders and parade it along Havemeyer Street to meet another gaggle of paranzas carrying an equally cumbersome boat topped with a band, a singer and an effigy of Saint Paulinus. All this fanfare is to celebrate Paulinus, who is said to have liberated child slaves in ancient Southern Italy. The kooky pageantry, known as the Dance of the Giglio, is followed by a street fair encompassing three blocks (Havemeyer St between North 7th and North 9th Sts) with Italian treats from sausages to zeppoles, games for children and carnival rides.
275 North 8th St, (at Havemeyer St)
More info
59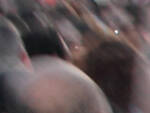 Set sail for party land
Pull on your dancing shoes and sea legs for our two top boat parties this summer. The monthly soulful-house and classics tea party 718 Sessions takes to the waves for its annual Gay Pride cruise (June 24), with veteran DJ Danny Krivit at the helm. Later in the season, two of the city's premier party-tossing crews—Let's Play House and Global Frequencies—team up to host Scotland's sachem of slo-mo disco, Graeme "The Revenge" Clark (Aug 11).
Join the Coney Island Brighton Beach Open Water Swimmers (CIBBOWS) for a dip in the Atlantic every Saturday and Sunday morning during lifeguard season (Memorial Day through Labor Day). You can swim as far as you like along the shoreline with the group of roughly 50 participants, some of whom are using the sessions to train for an English Channel crossing. • cibbows.org
Meet at Grimaldo's Chair, Brighton 4th St at the boardwalk
More info
---
---