2020 pisses off neighbors
By Time Out editors Tue Aug 25 2009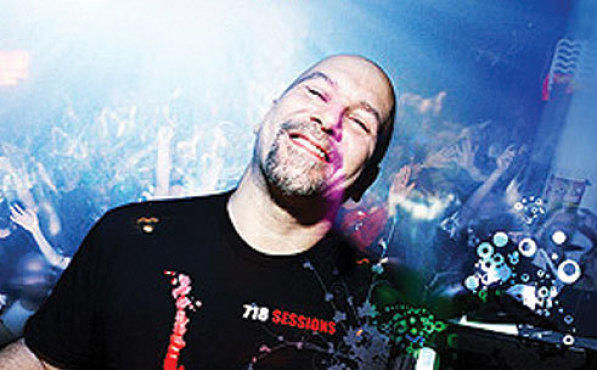 Time Out Ratings :
<strong>Rating: </strong>0/5
Just in time for his label's 15th anniversary, 2020Vision's Ralph Lawson and his 2020Soundsystem gang unleash Falling, a dance-floor-devastating collection of chunky electronic house, this month.—Bruce Tantum
Satellite (unreleased version)...
Danny Krivit knows a little bit about getting New Yorkers on the dance floor; the DJ has been a main player in the city since the early '70s. The veteran's current baby—the eight-years-and-running 718 Sessions party, a monthly party devoted to soulful house and classics—is one of local nightlife's best, and now he's finally releasing a collection of the party's top tunes on September 22. The album is killer from front to back, but here are three of our favorite artists whose tracks help make this mix-CD rock.
Pal Joey: Joseph "Pal Joey" Longo is responsible for some of deep-house history's top tunes. His classic 1990 cut "Dance," released under Longo's Earth People alias, helps to anchor the compilation.
Dance (club mix) - Earth Peopl...
Kim English: English's 1994 ode to nightlife—fittingly title's "Nite Life"—is one of clubland's defining house tracks. Her gospel-tinged vocals appear on 718 Sessions first single, "Nothing's Impossible."
Nothing's Impossible - Kim Eng...
Phil Asher: The only Brit on the compilation, this veteran fulfills the NYC club music template—deep and emotional—without ever forsaking the groover. That's why Krivit dropped his percussion-laced remix of Shake the Dog's "Run" into the mix.

Run (Phil Asher remix) - Shake...
718 Sessions is out Sept 22.
---
BACK TO MAIN PAGE
Fall Preview 2009
There's something--no, a zillion things--to look forward to this coming season.