50 reasons why NYC is the greatest city in the world
From the grid and the skyline to New Yorkers' long life expectancy, here are 50 facts that prove living in NYC is better than living anywhere else.
By Time Out editors Tue Mar 5 2013
Why NYC is the greatest city in the world
Because NYC has the best menswear designers
41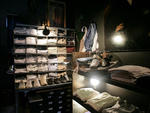 Because NYC has the best menswear designers
Dudes don't get the short end of the sartorial stick here: New York is home to a number of cutting-edge mens clothing purveyors, including Ovadia & Sons, Todd Snyder, Saturdays Surf NYC and Ian Velardi—all of whom were named in GQ's 2012 list of the Best New Menswear Designers in America. Plus, a few of our favorite menswear blogs—including A Continuous Lean and Dapper Lou—are based in NYC; the Sartorialist, meanwhile, often captures photos of well-dressed gents out and about in the city, proving that Gotham truly is nirvana for dedicated followers of fashion.
42
Because you can visit independent shops, high-end designers and legendary department stores in one day
New York City is a fashionista's playground, with a plethora of sartorial destinations available for those inclined to seek them. All you need is a MetroCard to find several shopping malls' worth of unique, interesting emporiums. Fifth Avenue has long been the city's premier shopping destination: Many big department stores, including Lord & Taylor, Tiffany's and Saks Fifth Avenue, have been around for more than a century, and they share an increasing amount of space with mass-appeal shops like H&M and Uniqlo. Madison Avenue is still a haven for high-end designers (Chanel, Dolce & Gabbana), and neighborhoods like Williamsburg and the Lower East Side pack plenty of hip indie stores. And yes, our vintage shops and markets may be pricey—but we challenge you to name a city where the selection is larger or more diverse.
43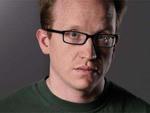 Because the absurd and the mundane coexist harmoniously here
Recently, we asked comedian Chris Gethard to tell us a New York story; his involved wandering around midtown at 3am, a hot-dog purveyor and a guy coming out of a peep show looking very pleased with himself. In Gethard's words, "If you can both come and eat a hot dog at three in the morning on the same block, what dream can't you make into reality in NYC?" And that sentiment—if not, you know, the specific scenario—is one of the wonderful things about New York: This city is so huge, and teeming with both totally boring and utterly bizarre elements, that it often feels like you can do pretty much anything here.
44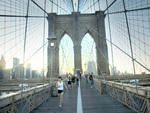 Because New York was a pioneer in modern engineering
No mere river crossing, the Brooklyn Bridge is an elegant reminder of New York's history of architectural innovation. When it opened in 1883, the landmark, designed by John A. Roebling, was a feat of engineering: It was the first structure to cross the East River and, at the time, the longest suspension bridge in the world. It also made use of galvanized steel-wire cables, which had never been implemented before (although the use of wire ropes on bridges was first conceived by Roebling in 1841). The Brooklyn Bridge is just one example; many so-called modern marvels—things like super-tall skyscrapers, the subway and public water supply systems—were developed or perfected by New York City engineers. (That's something to think about the next time you ride across one of the many bridges spanning the East and Hudson Rivers.)
45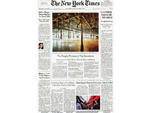 Because NYC is the media epicenter of the world, with enough room for both staid institutions and innovative publications
Boston may be the birthplace of the American newspaper, but in the 19th century, New York quickly became the nucleus of the country's nascent media industry.. And while that industry has grown ever-smaller in the past few decades, this is still the best place for ink-stained wretches. Many major publications—The New York Times, The Wall Street Journal, the Associated Press and The New Yorker among them—started and are still headquartered in Gotham, while key players in the digital realm, including the Huffington Post, BuzzFeed and Gawker Media, also call the city home. And thanks to a robust network of hyperlocal bloggers throughout the five boroughs, you don't have to look far to find news about your specific neighborhood.
46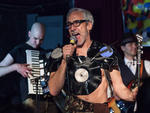 Because indie and public radio still have a place here
In an increasingly homogenized communications landscape, it's refreshing to see that some forms of independent or audience-supported media can exist. In the five boroughs—and, okay, Jersey City—outlets like WNYU, WFUV, WFMU and the comparatively large WNYC are still plugging away, though perhaps not as robustly as in the past. Other cities would likely argue that their offerings are bigger and better—and sure, stations like Los Angeles's KCRW and Seattle's KEXP are better known—but we wouldn't trade the erudite musings of Leonard Lopate or the eclectic stylings of WFMU's Cherry Blossom Clinic for anything.
47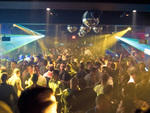 Because we have a gay funplex in midtown
Add Midtown West to the list of the city's best gayborhoods: Last year, the OUT NYC—New York's first hotel aimed specifically at LGBT customers (but with a straight-friendly ethos)—opened on the far reaches of 42nd Street. But it's not just a spot to hang your hat at the end of the day: The OUT is like a massive playground, with a high-end spa, a haute restaurant (Kitchn), and an enormous nightclub, the XL, started by nightlife impresarios John Blair and Beto Sutter, and Tony Fornabaio and Brandon Voss of FV Events. And it's pretty much impossible to be bored here, with an varied array of events—dance parties, cabaret performances, ice-skating (yup!), you name it—happening every night of the week.
48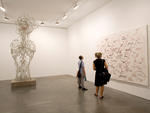 Because we have more culture than anyone could possibly see in one week—maybe even one lifetime
We've already waxed ecstatic about the films, concerts, book readings and other events available to New Yorkers at any given time. And while we love all of these different offerings individually—obviously—we'd argue that their combined effect is even more important. Thanks to the sheer number of places to visit in the city—more than 700 galleries; nearly 600 nightlife venues; more than 1,700 parks; and that's barely the tip of the iceberg—New York is simply one of the greatest cultural powerhouses in the world. To paraphrase the noted '90s rock band Harvey Danger, if you're bored living in New York City, then we're afraid you might be boring.
49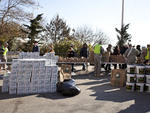 Because New Yorkers come together—in ways small and large—after crises
New Yorkers have somehow garnered a reputation as callous and cranky, but for anyone who has lived through catastrophes here—events like the various blackouts, or Hurricane Sandy, or even 9/11—you know that's an exaggeration. In the aftermath of Sandy alone, there were countless stories of New Yorkers helping one another, whether it was someone with electricity rigging up a charging station for neighbors without power, or good samaritans descending on Red Hook, the Rockaways, Staten Island and other hard-hit areas to help clean up. Occupy Sandy came together nearly overnight to provide assistance to devastated neighborhoods, and its members can still be found doing work in the Rockaways and elsewhere. So we call bullshit on those who would dismiss New Yorkers as mean or uncaring—all you have to do is look at how the city comes together when we've been knocked down, hard.
50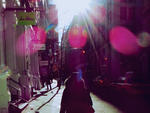 Because we're arrogant enough to do this list in the first place
One of the things that makes New York City better than any other city is our unwavering devotion to this town. Yes, we know how expensive it is; yes, we know that it's chaotic and imposing and occasionally unfriendly; and yes, we know that from the outside, it can seem like the reasons to not live here outweigh the reasons to live here. But that doesn't matter to us—we're New Yorkers, and we think New York is better than your city, and if you don't like it, well, tough!
---
You might also like
---