9 conversation starters
Break out these factoids during any awkward pause.
By Time Out editors Tue Jan 18 2011
---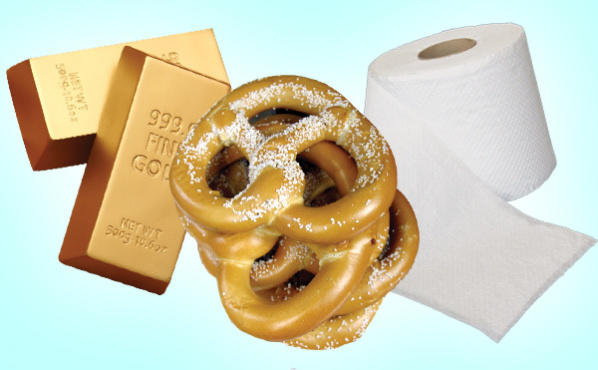 More than 170 languages are spoken in New York.
36 percent of the current population of New York City was born outside the United States.
About 40 percent of the New York subway system is aboveground.
New York City has 4,000 street-food vendors who hawk hot dogs, pretzels, falafel, kebabs and more.
Toilet paper was invented by Joseph C. Gayetty of New York City in the year 1857.
The vaults 80 feet beneath the Federal Reserve Bank near Wall Street store more than 25 percent of the world's gold bullion (and you thought it was all in Fort Knox!).
Before the enactment of 1978's "pooper-scooper" law, there were approximately 40 million pounds of dog crap left on the streets in New York City every year.
On March 12, 1888, 21 inches of snow crippled the city. The damages totaled $20 million, but the blizzard wasn't a total disaster—it sparked the good idea of moving overhead wires underground.
The Verrazano-Narrows Bridge is so long—4,260 feet, to be exact—that the towers on either end were built a few inches out of parallel, to accommodate the curvature of the earth.